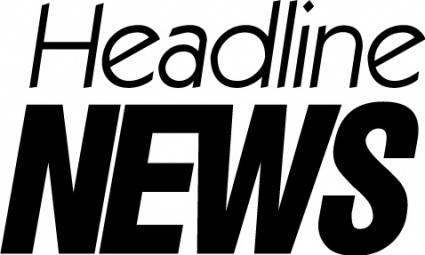 Zenefits-ADP Settlement Points to Changing Benefits Market
Society for Human Resource Management The recently resolved legal battle between business-outsourcing giant ADP and startup HR technology firm Zenefits points to a changing, more
"Crunch time" for employers on health insurance reporting
Richmond Times-Dispatch Companies with 50 to 99 full-time employees must offer affordable insurance to workers .... Some payroll companies will, for a fee, compile the forms
Paycom +14.5% after Q3 beat, strong guidance; Paylocity +4.2%
Seeking Alpha Cloud HR/HCM software peer Paylocity (NASDAQ:PCTY), which reports tomorrow afternoon, is along for the ride. Both companies rallied last week ...
Why Paycom Software Inc. Jumped on Wednesday
Motley Fool What: Shares of Paycom Software (NYSE:PAYC) rose as much as 18% on Wednesday morning before settling down to a 14.5% gain as of 1:20 p.m
Employers struggle with handling benefits packages in-house or out
Mississippi Business Journal "A company at or above 150 or more employees in Mississippi should at a ... "Employers come to us and we handle all of their payroll and benefits ...
Square Offers a Simplified Small Business Payroll Service
Small Business Computing How many hours does it take your business to process the payroll? Gathering ... According to a Square spokesperson, the company works closely with ...
Paycom founder gives $10 million to UCO athletic department
Tulsa World University of Central Oklahoma Athletic Director Joe Muller announces a ten million dollar gift by Paycom founder Chad Richison, middle, to the
Barker Healthcare president gets 15-month prison term in tax case
azcentral.com Cave Creek businessman David Barker Jr. admitted to refusing to turn over more than $800,000 of his Arizona company's payroll taxes to the IRS.
'Project Burbank' company Paylocity announces plans to expand to Boise
Meridian Press A software company based out of Chicago is expanding to Boise and ... Paylocity provides cloud-based payroll and human capital management ...
Paylocity's 1Q revenues increase 45 percent
Chicago Daily Herald ARLINGTON HEIGHTS - Paylocity Holding Corp. reported revenues for the first quarter of fiscal year 2016 increased 45 percent as demand for its
A provider of cloud-based payroll and human capital management software solutions for medium ... Area Development Online "Paylocity is thrilled to be opening an office in Boise. With an expanding tech presence and a flourishing community and culture, Boise was the ideal ...
What's in Paycom Software Inc After Forming Bullish Wedge Up?
FinancialMagazin.com The stock of Paycom Software Inc (PAYC) formed an up wedge with $69.10 target or 54.00% above today's $44.87 share price. The 5 months wedge
Paycom hits pay dirt in tech sector
Tulsa World OKLAHOMA CITY - As the founder of Oklahoma's largest tech company, Paycom Software Inc. CEO Chad Richison hopes Oklahoma is able to attract ...
Payroll company owner sees job growth in local small businesses
Nooga.com Owner of Chattanooga-based payroll company Paypro HCS Mike Steele said he's seen positive employment trends here in the past year. "Where I'm ...
Good Opportunity immediate outside sales positions for Payroll Company
Craigslist We are a professional payroll company that services the entire USA, office is based in NYC, we service all sorts of Payroll customers, retail, office
The Affordable Care Act Reaches the US Supreme Court, Again
The Atlantic On Friday, the Supreme Court granted review in what is likely to be the hottest-button case of the term. The issue, once again, is the Affordable Care
Affordable Care Act update: 4 details Finance needs now
CFODailyNews.com As you're getting ready to wrap up the year, you should know about some changes involving the Affordable Care Act (ACA). While certain ACA ...
Oklahoma business briefs for Nov. 13, 2015
NewsOK.com Paycom Software Inc. has proposed a secondary offering of 4.5 million shares of its common stock by the private equity group Welsh, Carson
Goldman Sachs: Health-Care Costs Are About to Start Pushing Core Inflation Higher
Bloomberg Health-care costs, a significant component of the Federal Reserve's ... part of the Affordable Care Act reduce the annual inflation updates Medicare providers ... hospitals" weighed on core inflation in late 2015 and early into this year.
Ex-employee charged in theft from oil company
The Daily News of Newburyport On Mrs. Palermo's final day working at Edgemont, she contacted the payroll company giving herself two weeks paid vacation which was not
Paylocity to Present at Upcoming Investor Conferences
GlobeNewswire (press release) ARLINGTON HEIGHTS, Ill., Nov. 2, 2015 (GLOBE NEWSWIRE) -- Paylocity Holding Corporation (Nasdaq:PCTY), a cloud-based provider of p
Woman indicted for stealing more than $100000 from Millsap company
Mineral Wells Index Null began working for the engineering and manufacturing company in May 2014. During her time as the payroll coordinator, Null directed automatic
Payroll Officer - Start Immediately
Seek Payroll Officer - Start Immediately - ADP Experience Essential. Fixed Term Contract - 3 months - Full-time; North-eastern Location. Reporting to the
Florida Today A good bookkeeper can handle the day-to-day accounting, a payroll company can handle payroll and proper withholdings, and a CPA is there for tax
Lunchtime Workshop: Tips on Becoming a Strategic HR Business Partner
University of Arkansas Newswire ROGERS, Ark. — Human resource professionals can learn a new strategy for building cross-functional relationships that bring business results by
Trucking Companies Are Switching To EzPaycheck Payroll Software For The Limited Time Bundle ... PR Web (press release) Small trucking company owners are purchasing the bundle EzPaycheck payroll software at the limited time combo price. Test drive for compatibility at ...