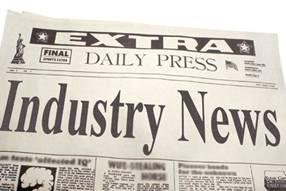 Our research department consolidated many timely articles about the payroll service industry for you to read. The companies and topics outlined in today's posting are:

ADP

Affordable Care Act Update

GTM

Netchex

Paychex

Paycom

Paylocity

Square Payroll

TruPay

Xero

Zenefits
---
Zenefits Asks a Court to Dismiss ADP's Lawsuit
Wall Street Journal (blog)
The companies have disagreed on the circumstances that led to ADP's action, ... company defamed ADP and unfairly damaged the payroll company's

ZenPayroll Help Center
The company signatory is responsible for signing all of the official tax documents associated with running payroll. ZenPayroll creates these documents
Paychex, Inc. (NASDAQ:PAYX)'s Stock Insider Selling - Joseph Tucci Unloaded 7029 Shares
OctaFinance.com
The Company focuses on providing payroll and human Resource services; delivering these services; growing its client base, through the efforts of its ...
Large Outflow of Money Witnessed in Paychex, Inc.
Money Flow Index
Shares of Paychex, Inc. (NASDAQ:PAYX) traded 0.34 points or 0.71% higher at $47.65.The total intraday money flow for the shares came in at a
ADP AdvancedMD Launches PRM Platform
eWeek
"The login process should reflect the highest security measures," Jared Alviso, senior product manager for ADP AdvancedMD, told eWEEK.
How Square Payroll Plans to Save SMBs Money and Time
IT Business Edge (blog)
For many small to midsize businesses (SMBs), payroll has always meant dealing with the big companies like ADP, Intuit or Paychex. Their systems are
Square Launches Payroll, Expanding Suite of Services for Small Businesses
Street Fight
Lauren Myrick, the company's director of merchant products says that the ... "Oftentimes people think that they're signing up for a full service payroll
5 SMB Solution Companies Watching Square's Early Traction In The Payroll Space
Seeking Alpha
Square has always operated in close proximity to payroll but has not had a ... So for starters the payroll, payments, and broader HCM space is highly
Square takes on payroll giant ADP with new service
Fortune
As payments company Square evolves into a modern day bank for small ... Square isn't the only technology company that wants to simplify payroll.
Enterprise hits and misses – ADP vs Zenefits and SaaS business models edition
Diginomica
SUMMARY: A cheeky weekly review of which articles hit (or didn't) – on diginomica and beyond. This week's: ADP versus Zenefits. and why SaaS
Making Motion: Paycom Software (NYSE:PAYC), Facebook Inc (NASDAQ:FB), Diana ...
Property Mentor
Paycom Software, Inc. (NYSE:PAYC) shares fell -1.31% in last trading session and ended the day at $34.03. PAYC Gross Margin is 83.00% and
Company Shares of Automatic Data Processing, Inc. Drops by -2.98%
OTC Outlook
Automatic Data Processing, Inc. (NASDAQ:ADP) has lost 2.98% during the past week and dropped 4.07% in the last 4 weeks. The shares are however
Netchex founders build online business after Internet bubble bursts
The Advocate
Thge online payroll and human resources company announced an expansion, roughly quadrupling the size of the Mandeville operation over 10 years
South Bend Tribune
That means it handles payroll, human resources, time and labor management, and other back-office functions that many companies want to outsource
ADP AdvancedMD Launches PRM Platform
eWeek
"The login process should reflect the highest security measures," Jared Alviso, senior product manager for ADP AdvancedMD, told eWEEK.
Proactiv develops payroll solution
Business News
Three years later, at the age of 26, he was approached by global company ... of activpayroll's client list and the establishment of Proactiv Payroll.
GTM Payroll Services Expands with Opening of Glens Falls Office
PR Web (press release)
Founded in 1991 and backed by SSAE-16 compliance, GTM Payroll ... (The Original Nanny Tax & Payroll Company), GTM Employment Benefits
Paylocity Announces New Affordable Care Act Solutions
MarketWatch
Paylocity Holding Corporation PCTY, +2.75% a cloud-based provider of payroll and human capital management software solutions, announced today
Paychex Flex Hiring Streamlines the New-Hire Process through Powerful Technology
Business Wire (press release)
LAS VEGAS--(BUSINESS WIRE)--Paychex, Inc. today announced Paychex Flex Hiring, the newest module for its cloud-based human capital ...
Paycom Reinvents General Ledger for Businesses with Release of GL Concierge | Business Wire
Business Wire (press release)
OKLAHOMA CITY--(BUSINESS WIRE)--Paycom Software, Inc. (NYSE:PAYC), a leading provider of comprehensive, cloud-based human capital
SurePayroll Seeks to Answer Entrepreneurs' Questions With Content
CNNMoney
The company's Payroll Blog, along with content that has appeared in such publications as Inc.com, Entrepreneur.com and FastCompany.com, helped
Can New Entrants Disrupt ADP's Operations?
Forbes
With the Human Capital Management market becoming an open ground due to technological innovations, more and more players are entering the
ACA impact on part-time employment is negligible, ADP finds
Staffing Industry Analysts
The number of part-time jobs and number of hours worked remained fairly stable following the implementation of the employer shared responsibility ...
Paycom Software Receives $38.18 Consensus PT from Analysts (NYSE:PAYC)
sleekmoney
Paycom Software logo Paycom Software (NYSE:PAYC) has been given an average rating of "Buy" by the ten brokerages that are currently covering
Xero Payroll: How it's tracking
bizEDGE NZ
Xero first launched New Zealand Payroll in Xero just under three months ... The company has numerous updates in the works, including automates ...