Thursday, September 17 2015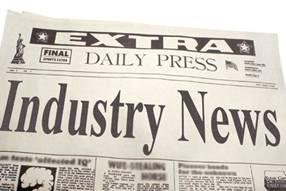 Payroll Industry News
September 1, 2015 - September 15, 2015
WORCESTER
- The owners and former owner of a payroll company in Worcester pleaded guilty last week to tax evasion and fraud charges after they
Ravert ran a payroll company, and had electronic access to client bank accounts. But for seven years, on many occasions, instead of paying ...
The move by Zenefits appears to be a calculated effort to head off possible threats from two payroll companies in particular: ADP and - in a surprise
Barclays will act as the underwriter in the proposed registered public offering of those shares. Paycom will not receive any proceeds from the offering
Paycom
Software Inc. announced a proposed secondary offering of 4.5 million shares of its common stock by the private equity group Welsh, Carson
Paylocity
Holding Corporation (PCTY) of the Technology sector closed Mon. at $34.15 with a gain of 2.12%, trading at a volume of 83,590 shares
Were excited to be working with such a customer centric company. Altitude Payroll provides payroll processing, tax deposits and filings, direct deposit
Paylocity
(NASDAQ:PCTY) has filed to allow founder/chairman Steve Sarowitz, CFO Pete McGrail, and P-E firm Adams Street Partners sell up to
Shares of Paycom Software, Inc. (NYSE:PAYC) rose by 4.52% in the past week and 0.16% for the last 4 weeks. In the past week, the shares have
David Turetsky is Vice President, Chief Product Owner, ADP DataCloud, ... He provides vision, leadership, and strategy for ADP's efforts around ...
I believe that investors have recently been bidding up the stock purely due to the fact that the company operates in the payments/payroll industry
Satellite PR News (press release)
The acquisition enhances Financial Gravity's payroll services offerings by leveraging MDP's extensive experience in the payroll services market
The River Cities Sunday Tribune
The owner told investigators that after former office manager Rachel Ann Hall, 44, left the company, he found payroll discrepancies. In the course of
5 HR Challenges for Small Businesses - And How to Tackle Them. Employers of all sizes often struggle with effectively managing their employees and
Business Wire (press release)
The new online payroll interface combines modern navigation and ... As the nation's largest privately owned payroll company, PrimePay serves all 50 ...
Tuesday, September 01 2015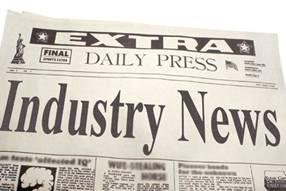 Payroll Industry News August 15, 2015 - August 31, 2015
Paycom Software Receives $38.81 Average Target Price from Analysts (NYSE:PAYC)
WKRB News
Paycom Software logo Shares of Paycom Software (NYSE:PAYC) have been assigned an average rating of "Buy" from the ten research firms that are
Behind the List with Nick Antich of JetPay Payroll Services
Lehigh Valley Business
As a payroll company, an economic downturn affects the number of clients we service and the number of checks we process, due to businesses
19 Richmond-area companies make Inc. 5000 list of fastest-growing businesses
Richmond Times-Dispatch
3,750: Dominion Payroll Services; 82 percent; $6.4 million; human ... Six years later, the company is one of the nation's 5,000 fastest-growing
Mobile payments company Square files confidentially for IPO: reports | Reuters
Reuters
In June, Square launched a payroll processing service for merchants in California, which the company said it will bring to additional U.S. states soon.
Why ZenPayroll is hiring for more than 1000 jobs — not in San Francisco
San Francisco Business Times (blog)
The online payroll software company started the year with 50 employees, but now has closer to 240 in its San Francisco headquarters. Co-founder ...
Planet Fitness accuses fired Maine employee of stealing personnel data
Press Herald
The popular fitness chain's parent company, Pla-Fit Franchise LLC, filed a federal lawsuit on Monday against its former payroll manager, Jason Cole ...
Payroll4Construction.com Named to Inc. 5000 List of Fastest-Growing Companies
Business Wire (press release)
STRONGSVILLE, Ohio--(BUSINESS WIRE)--Payroll4Construction.com (P4C), a payroll processing and reporting service specifically for the
ADP Readies $2B Bond Offer, Boosts Buyback
Law360 (subscription)
Law360, New York (August 28, 2015, 7:48 PM ET) -- Automatic Data Processing Inc. on Friday said it is planning a $2 billion debt offering, which will
Craigslist
Shadow a dedicated Outside Sales Representative to learn how to identify and cultivate new prospects, cross sell solutions to existing clients, and
The Top Regulatory Issues for Small Businesses
CPAPracticeAdvisor.com
"Paychex keeps a close eye on the regulatory landscape to help ... according to Paychex, a provider of payroll, human resource, insurance, and ...
Paycom
No matter your industry or role, Paycom helps you manage your workforce data with ease, all from a single-database system that requires no
Latest EzPaycheck Payroll Software Is Beneficial for Companies With Less Than Five Employees
Press Release Rocket
ezPaycheck payroll software eliminates customers spending countless hours hunched over a calculator making sure employees are getting paid ...
Bookkeeper charged with embezzling nearly $700K
KARE
The largest amounts were allegedly embezzled through the company payroll system. Detectives say Breyette would record the appropriate amount of ...
Heartland Paves Fast, Secure Payments Highway HPY V GPN VNTV MA JPM
Investor's Business Daily
Investors lost faith in the card services company and customers didn't know ... companies for payments services, along with 33,000 payroll clients
FirstMerit Partners with Paychex and SurePayroll to Broaden Payroll Solutions for Customers
MarketWatch
"FirstMerit Bank has entered into this agreement with Paychex as both companies' core values focus on providing personal local delivery of
Paychex Named One of the Top 10 on Selling Power's "50 Best Companies to Sell For" List
MarketWatch
"This is a tremendous honor, not only for the sales organization, but for our entire company," said Mark Bottini, Paychex senior vice president of sales
Small Business Owners Take Action on Cyber Security
MarketWatch
SurePayroll is a wholly owned subsidiary of Paychex. For more information, please visit www.SurePayroll.com. Follow us on Twitter -- Circle us on
Paycom Software Inc (PAYC) Hits New 52-week High During August 18 Session
Equities.com
Paycom Software Inc ($PAYC) hit a new 52-week high yesterday, reaching a peak of $41.58 after opening at $41.15 and closing at $40.00 for a move
Small Software Firm Rides ObamaCare, Tech To Big Gains PAYC CRM
Investor's Business Daily
Paycom's HCM software features a suite of applications that range from employment applicant tracking and background checks to time and labor ...
Kevin Thornton Named BenefitMall's Senior Vice President of Payroll Sales
PR Newswire (press release)
In 2012, the company merged with the second largest privately held payroll company, CompuPay, through equity financing led by Austin Ventures
Sen. Kirk's campaign defends putting caregiver on payroll
Post-Bulletin
Sen. Kirk's campaign defends putting caregiver on payroll .... 6 Remaining Thanks for visiting Post-Bulletin Company, LLC. You're entitled to view 7 ...
NelsonHall Recognizes ADP as a Leader in Global Payroll Solutions
MarketWatch
"ADP is a leader in payroll service delivery and has undertaken significant ... Founded in 1998, the company takes a global approach to analysis