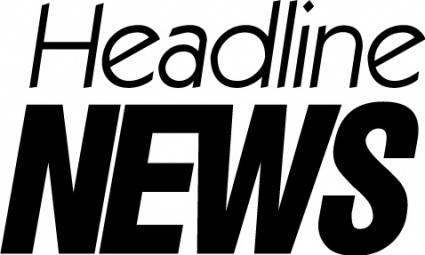 Employee Time Tracking Software Company FingerCheck Unveils Payroll on the Mobile App
PR Newswire (press release) NEW YORK, Jan. 13, 2016 /PRNewswire/ -- FingerCheck, a startup time tracking software firm which recently announced the addition of payroll to their
Find New Profitability with Payroll
Accounting Today Payroll processing has been available as an automated service since before the Internet. Large payroll companies have traditionally dominated
Businesses Must Adapt to Five Trends Driving Global Workplace Changes
CNNMoney These findings are part of the 2016 ADP Research Institute Evolution of Work study, a global look at 2,000 employees and employers across 13
Apple Pay Signals A New Generation Of The Payroll Card
PYMNTS.com According to the executive, when the Apple Pay integration was still being tested, before its formal launch, ADP clients found the solution online and
The Payroll Card Taps Into Apple Pay
PYMNTS.com Payroll card issuer ADP, which operates the ALINE Card, said Thursday (Jan. ... Payroll cards earned a controversial reputation last year following legal ... U.S. dollar and China's RMB less than two years ago, the company added.
ADP Announces Apple Pay Support for ALINE Cards
Mobile ID World Commenting on the integration in a statement, ADP Division Vice President and General Manager Gary Lott asserted, "Combining the convenience
AccuPay owner pleads guilty to mail fraud, filing false tax return in $2.6 million scheme
Baltimore Sun An owner of a shuttered Harford County payroll services company pleaded guilty Monday to wire fraud and filing a false tax return in a three-year, $2.6
Former clinic office manager accepts plea
Herald Palladium St. Joseph Township police began an investigation after the payroll company the clinic uses noticed some irregularities and contacted a doctor at the
Former Ziggie's owner pleads guilty to failing to pay federal payroll taxes
Springfield News-Leader From March 2004 through December 2014, according to the release, Zendeli opened and closed 18 companies he formed to operate as Ziggies.
Paycom Cloud-based convenience gives managers the ability to approve time or edit punches from anywhere. There is no rekeying of time data required
Paycom Paycom provides a single system of record that does everything with cloud-based convenience. We empower practitioners and employees with
Paycom Because Paycom empowers businesses with one system of record for employees, any information that impacts payroll is entered one time, with the
New Regulations Tripping Up Payroll
PYMNTS.com Payroll software firm Paychex pointed to the stress these factors are placing on small business owners this year with its latest research. The company ...
After Insurer Complaints, Small Steps To Toughen Special Enrollment Period Eligibility
Health Affairs (blog) Implementing Health Reform (January 20 update). On January 20, 2016, CMS released its HealthCare.gov open enrollment snapshot for ... but in fact had been terminated in 2015) to achieve the net enrollment figure reported above.
IRS Warns about Providing W-2 and 1099-R for Tax Returns
Accounting Today And we've had support from the payroll providers. The major ... and W-2 forms by January 31 each year, according to the payroll company Paychex.
Paycom Software, Inc. Announces Fourth Quarter, Year-End 2015 Earnings Release Date and ...
Yahoo Finance UK Paycom Software, Inc. ("Paycom") (PAYC), a leading provider of comprehensive, cloud-based human capital management software delivered as
Richison Chad R Just decreased Paycom Software Inc Position
OctaFinance.com Richison Chad R. has filled a SC 13D/A form regarding Paycom Software, Inc 32.02 +0.21 0.66% . Filing Link: 000119312516421414. Per Richison
Deerfield Beach construction company employees accused of millions in fraud
Sun Sentinel Deerfield Beach construction company employees accused of millions in fraud ... compensation premiums and payroll taxes in an intricate multi-year fraud. ... they were said to be employed by the shell companies, the report said
40% of All Small Business Owners……..
Cape Gazette Heartland Payroll is a bonded and insured payroll company serving small to medium business with over 300,000 clients. And your local representative
Blue Cross Blue Shield Association Study Shows Consumer Choices in the Affordable Care Act ...
PR Newswire (press release) The study, "The Evolving Affordable Care Act Marketplaces: The 2015 to 2016 Transition," shows that in 2016, consumers in most regions of the
How ADP Uses APIs to Drive Innovation in HR
ProgrammableWeb In response to this issue, human capital management (HCM) solutions provider ADP has launched a comprehensive marketplace that changes