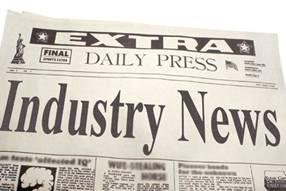 Beware: IRS Will Pursue Unpaid Payroll Taxes?Years Later
Fox Business The tax collection agency is even more aggressive in its collection of payroll ... you have personal liability if the company does not pay payroll taxes.
LI Advantage Can Help Businesses Determine ACA Compliance
Benzinga LI Advantage Payroll, the region's largest independently owned payroll ... The company also advises small businesses to get on top of compliance
Zenefits' Battle with ADP Provides 2 Lessons and a Warning
Pulse As I read the back and forth between Zenefits and ADP, I can almost hear an industry breathing a sigh of relief. Many of you may think this marks the ...
New Partnership Brings OC Tanner Recognition Solutions to ADP Marketplace
MarketWatch "By making our apps available to HR professionals through the ADP Marketplace we are delivering the best possible recognition solutions to
Paycom Announces Enhanced ACA Solution
MarketWatch Paycom already offers industry-leading ACA reporting capabilities through its dashboard, which operates off a single-database solution. Clients who
ADP, Zenefits competitor raises $45 million, opens S.F. office
Upstart The round brings Namely's VC funding total to date to $77.8 million, according to the company. It started offering payroll services
Easy-to-use ezPaycheck Payroll Software Enhanced For Multiple Pay Rate Options For Team ...
Benzinga ... it's best to have a payroll software that can both grow with the company as well as pay all the varieties of pay rates at no additional cost. For instance
SurePayroll Survey: 1 in 3 Small Business Owners Less Stressed Out
CNNMoney Please refer to the Small Business Jobs Index from our parent company, Paychex, and research firm, IHS, for in-depth data on small business hiring at
Service 1st Payroll Announce the Hiring of New Business Development Manager
7thSpace Interactive (press release) Service 1st Payroll℠, a payroll processing service company of Northeast, Ohio, announced the hiring of Kristie M Farkas as their Business
ADP to Announce Fiscal 2015 Financial Results on July 30, 2015
MarketWatch
ADP® ADP, +1.57% a leading global provider of Human Capital Management (HCM) solutions, is scheduled to release its financial results for the
Paychex Named One of the Best Employers for Healthy Lifestyles®
MarketWatch ROCHESTER, N.Y., Jun 18, 2015 (BUSINESS WIRE) -- For the sixth time, Paychex has been honored by the National Business Group on Health ...
Large Inflow of Money Witnessed in Paycom Software, Inc.
News Watch International Paycom Software, Inc. (NYSE:PAYC) saw its share price trade relatively negative in the recent trading session. The share price was last updated
ADP: Engaging With Zenefits Only Makes The Situation Worse
Seeking Alpha This conflict is not good for either ADP or Zenefits but it could be good for competitors of both - expect financial tremors at Q2 reporting for ADP.
PLANSPONSOR Recognizes Paychex as Leader in Total Recordkeeping Plans Again
MarketWatch "Paychex is extremely proud to partner with business owners, and their employees, to guide them through the process of saving for retirement,"
Overpaying for Paycom Software (NYSE:PAYC)
Stock Markets Daily We look at Paycom Software, Inc. (NYSE:PAYC) [Trend Analysis] a company in the Technology industry which lately stock market players have been
Who will win in Zenefits, ADP battle?
BenefitsPro "Until a few days ago, I've been quite happy with ADP," said Mike Bergelson, the CEO of Everwise, who's a customer of both ADP and Zenefits. "ADP ...
Peoria man pleads guilty to embezzling more than $214K from North Pekin business
Peoria Journal Star He said he'd received a notice from the IRS that the company owed back payroll taxes for 2010 and 2011, according to a prosecutor's court affidavit
ezPaycheck Payroll Software Updated With Tax Prepare Information Line
Benzinga Another feature included at no additional cost, is the new company ... By processing payroll in-house with these new enhancements, customers save
Payroll Giant ADP And Zenefits Get Into Ridiculous Spat That Has Already Resulted In A Lawsuit
Techdirt Initially, ADP claimed they had disabled our access because an unusual traffic spike on June 3-4 placed undue load on their servers. Interestingly ...
Paylocity Holding (PCTY) Surges to a New 52-Week High
Zacks.com
Shares of Paylocity Holding Corporation's (PCTY - Snapshot Report) hit a new 52-week high of $35.36 on Jun 10 and eventually closed at $34.92 per
Can Paycom Software, Inc. (NYSE:PAYC) Surprise Analysts?
Investor Newswire
Paycom Software, Inc. (NYSE:PAYC) is next slated to report earnings for the current quarter on 2015-08-04. Brokerages covering the stock are
Accounting Office Worker Goes To Jail In $100K Theft
WTAJ Police say Jonelle Smeal, 48, Bigler, worked at the accounting firm Walter Hopkins & Company on Linden Street in Clearfield from March 2009 until ...