Thursday, September 17 2015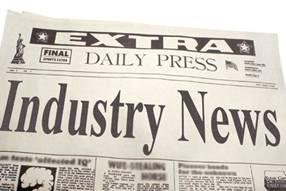 Payroll Industry News
September 1, 2015 - September 15, 2015
WORCESTER
- The owners and former owner of a payroll company in Worcester pleaded guilty last week to tax evasion and fraud charges after they
Ravert ran a payroll company, and had electronic access to client bank accounts. But for seven years, on many occasions, instead of paying ...
The move by Zenefits appears to be a calculated effort to head off possible threats from two payroll companies in particular: ADP and - in a surprise
Barclays will act as the underwriter in the proposed registered public offering of those shares. Paycom will not receive any proceeds from the offering
Paycom
Software Inc. announced a proposed secondary offering of 4.5 million shares of its common stock by the private equity group Welsh, Carson
Paylocity
Holding Corporation (PCTY) of the Technology sector closed Mon. at $34.15 with a gain of 2.12%, trading at a volume of 83,590 shares
Were excited to be working with such a customer centric company. Altitude Payroll provides payroll processing, tax deposits and filings, direct deposit
Paylocity
(NASDAQ:PCTY) has filed to allow founder/chairman Steve Sarowitz, CFO Pete McGrail, and P-E firm Adams Street Partners sell up to
Shares of Paycom Software, Inc. (NYSE:PAYC) rose by 4.52% in the past week and 0.16% for the last 4 weeks. In the past week, the shares have
David Turetsky is Vice President, Chief Product Owner, ADP DataCloud, ... He provides vision, leadership, and strategy for ADP's efforts around ...
I believe that investors have recently been bidding up the stock purely due to the fact that the company operates in the payments/payroll industry
Satellite PR News (press release)
The acquisition enhances Financial Gravity's payroll services offerings by leveraging MDP's extensive experience in the payroll services market
The River Cities Sunday Tribune
The owner told investigators that after former office manager Rachel Ann Hall, 44, left the company, he found payroll discrepancies. In the course of
5 HR Challenges for Small Businesses - And How to Tackle Them. Employers of all sizes often struggle with effectively managing their employees and
Business Wire (press release)
The new online payroll interface combines modern navigation and ... As the nation's largest privately owned payroll company, PrimePay serves all 50 ...