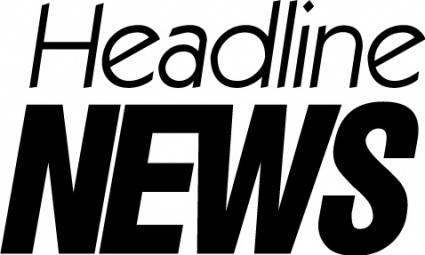 ADP drops suit against Zenefits
BenefitsPro
The lawsuit was borne out of a dispute sparked by ADP's decision to block Zenefits from accessing payroll data for hundreds of mutual clients.
iSystems Announces the Hiring of Theodore I. Les as the Company's New CFO
PR Newswire (press release)
iSystems, LLC, the company behind Evolution HCM, provides payroll, tax management, analytics and Human Capital Management (HCM) software for
Interview with Tom Hammond, Paychex Sr. Director, Product & Program Management, Part 1
Paychex
July 2nd was my 25th anniversary with Paychex. There have been some really exciting times behind us, but I think even more exciting times are ahead
Paychex Expands Human Capital Management Suite with New Time and Attendance and Benefits ...
Business Wire (press release)
LAS VEGAS--(BUSINESS WIRE)--Paychex, Inc. today announced Paychex Flex Time and Paychex Flex Benefits Administration, the two newest
Woman accused of stealing from firm's payroll
Herald & Review
Woman accused of stealing from firm's payroll ... The total loss to the company during a period of about 17 months, ending in July, was $44,385
Gwinnett Business Radio Spotlights USA Payroll and Toastmasters International
Marketwired (press release)
USA Payroll provides a full range of payroll services to small and ... "Then in choosing a payroll company, you want to look at what types of services
Paychex Small Business Snapshot: Majority of Business Owners Are Tracking Employee Hours in ...
Business Wire (press release)
A Paychex study showed that nearly four in five business owners with 100+ employees are tracking hours in preparation for Affordable Care Act ...
Paypro helps employers maneuver changing health insurance
Chattanooga Times Free Press
Debo's Diners has turned to the local payroll company Paypro HCS to help prepare and distribute the required forms. Established in 1994, Paypro ...
Paycom - Riding Obamacare Tailwinds Off A Cliff
Seeking Alpha
PAYC went from growing $30m in 2009 after 10 years to $200m in 5 years this year due to the tailwind of Obamacare. Early next year, all small
Accounting Today
Bookkeeper360's two payroll partners serve "two different clients," ... at any other payroll company," according to Silva, "the key, to me, is the portal
Affordable health care deadline looms over small businesses
Walla Walla Union-Bulletin
#Companies with 50 to 99 full-time employees must offer affordable ... #Some payroll companies will, for a fee, compile the forms, but coordination
Accounting Today
Advantages: Once clients are set up on Paychex, Bullock is confident in the payroll, human resources and benefits services the company provides
The 7 Scariest Things to a Small Business Owner
MarketWatch
SurePayroll is a wholly owned subsidiary of Paychex. For more information, please visit www.SurePayroll.com. Follow us on Twitter -- Circle us on
Developers For EzPaycheck Make Enhancements To Payroll Software For Customer Convenience
PR Web (press release)
Companies can add customized business flair to paychecks with updates to ezPaycheck software from Halfpricesoft.com . Try the 30 day, ...
Execs Get 10 Years Prison Over Company Taxes? Yes, Here's How
Forbes
The CEO got many payments outside the payroll system, but the CFO ... CEO and others withheld taxes on Arrow Trucking

How This Company Is Helping Businesses Find Zen in Human Resource Paperwork
Entrepreneur
How This Company Is Helping Businesses Find Zen in Human Resource ..... On the other hand, although people think of ADP as a payroll company

Gusto (Née ZenPayroll) Snags Google Ads VP as It Braces for Fight With Zenefits
Re/code
So much so, in fact, that when she left the company in 2011 — to head up a short-lived local commerce ... The only sales metrics he would offer: It has "tens of thousands" of customers worth "several billion" in payroll contracts.

Avitus Group Announces Employee(s) of the Quarter; Congratulates Payroll Inception Team for ...
Benzinga
Avitus Group's payroll inception team was nominated by their co-workers and selected by the company's Employee of the Quarter Committee for ...