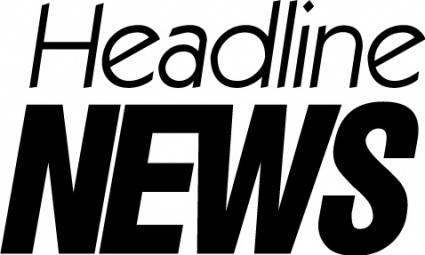 Payroll Fraud Articles Trending
Trenton owes at least $3.4M in payroll taxes to feds, suit says
NJ.com
TRENTON — Trenton's payroll company failed to remit millions of dollars in federal and state payroll taxes — $3.4 million to the IRS alone ...
Trenton not alone: Another payroll victim comes forward
The Trentonian
A company that allegedly swindled millions from the city of Trenton in payroll taxes is also purportedly behind funds taken from a Pennsylvania
Trenton's new payroll company up and running
NJ.com
TRENTON — A cloud of uncertainty still surrounds Trenton's former payroll company, but the city's new vendor began work immediately to make ...
Wife of alleged Trenton payroll fraudster: Husband has spending 'mania'
The Trentonian
The couple walked away from the home after the fraud allegations surfaced against Innovative Payroll Services, a company founded by John Scholtz.
Feds stake a claim to protect all victims in payroll scheme, not just Trenton
The Trentonian
Trenton had sought relief against Innovative Payroll Services (IPS), a company currently under investigation by the FBI, to help recoup the missing
Trenton seeks back millions allegedly stolen by payroll company
The Trentonian
"Changing payroll companies at this time would present significant challenges for the City of Trenton, especially under the circumstances in which it
Efforts underway to recoup millions lost in payroll embezzling scheme
NJ.com
The city on Friday sued Innovative Payroll Services and the company's former CEO John Scholtz, claiming Scholtz and his two daughters embezzled
Gloucester Daily Times
The company is the subject of at least 10 lawsuits tied to the missing ... the IRS the full amounts it collected from the town for employee payroll taxes
Trenton switches payroll companies amid FBI investigation
NJ.com
TRENTON — The city's payroll company that is now at the center of an FBI investigation was dropped and replaced with a new vendor Thursday
Unpaid taxes alert businesses to payroll problems
Gloucester Daily Times
But the site doesn't note that the payroll services company, owned and run for decades by Gloucester resident John A. Carr Jr., has been the subject of
Payroll Companies Trending
Another Payroll Provider Fails…….
Cape Gazette
Another payroll company, serving NJ, Delaware and other areas, is being investigated by the FBI for: "The city's payroll company withheld payroll ...
How Do I Update My Company Tax Information in Zenefits Payroll?
Zenefits Help Center
How Can I Change My Company's Payroll Bank Account? How Can I Change ... How Can I Use QuickBooks Online with Zenefits Payroll?
Paycom CFO Craig Boelte Recognized for Excellence in Financial Stewardship
Yahoo Finance UK
Paycom Software, Inc. (PAYC), a leading provider of comprehensive, cloud-based human capital management software, today announced that its ...
iSolved Marketplace expands with EverythingBenefits
PR Newswire (press release)
"As the payroll and benefits industries continue to collide, payroll companies will have to continue to expand their offerings with solutions that can
PYMNTS.com
When it comes to payroll, payday is the most important day. This week, one payroll software company is celebrating thanks to its own payday. Namely
JetPay acquires Florida ecommerce firm
Lehigh Valley Business
JetPay Corp. officials say the acquisition of a Florida-based ecommerce services company will be good news for its payroll and human resources
Merger adds $700M in annual volume to Carrollton payment processing company
Dallas Business Journal (blog)
... parent company of JetPay Payroll Services, JetPay Strategic Partners and Carrollton-based payment processing company JetPay Payment Services ...
ADP
Complex, multi location organizations have complex HR and payroll problems. Complex business challenges are what we do best
Where Will Paychex's Revenue Growth Come From In The Next Five Years?
Forbes
... Payroll Processing and HR Outsourcing & Services can add revenues in excess of $400 million over the next five years for Paychex PAYX +2.30%.
Brokers Can Play a Key Role in Protecting Clients from Cybercrime
Paylocity
While we often think of cybercrime as mainly affecting individuals through identity theft, business organizations of all sizes face a much more
Namely Raises $30M, Advances HR Platform and Services
Tech Cocktail
Namely is an HR platform that allows companies to have an external HR team, manage payroll, offer benefits, and manage candidates. The company ...
Human Capital Management Notes: Strong Employment Conditions To Benefit Paychex, ADP
Forbes
Paychex reported an increase in the rate of small business hiring after a slow end to 2015. According to the Paychex IHS Small Business Jobs Index, ...
ADP Gives Accountants Free HR HelpDesk Access During Tax Season
CPAPracticeAdvisor.com
ADP is offering accountants and their small-business clients free access to the ADP HR HelpDesk during tax season. This offer is available to
The SurePayroll Small Business Scorecard(R): The Wi-Fi and Coffee Are Free
IT Business Net
SurePayroll is a wholly owned subsidiary of Paychex. For more information, please visit www.SurePayroll.com. Follow us on Twitter-- Circle us on
Local Minimum Wage and Sick Leave Ordinances
Paylocity
Recently there has been a growing trend of governments instituting minimum wage and paid leave requirements at the municipal level. In previous
Payroll Industry Jobs Trending
Seek
In order to be considered you must having working knowledge of ADP. The successful candidate will have previous experience in the end to end ...
ACA Information Trending
Affordable Care Act (ACA) Reporting Update – Final Stretch
The National Law Review
... health coverage providers and applicable large employers are nearing the end of the 2015 reporting season under the Affordable Care Act (ACA).
Cadillac Tax Delay: What It Means for Your Clients
Paylocity
The much-discussed and often maligned Cadillac tax – the excise tax on high-cost employer-sponsored health plans that's a part of the Patient
Cracking the ACA code (part 2): Solutions to your most vexing 1095-C coding challenges
HR.BLR.com
Here, I provide tips for filling out specific lines of the form. ... highlights recent changes in the HR profession, strategies for branding and recruiting
If You Blinked You Might Have Missed Important Affordable Care Act Guidance
JD Supra (press release)
Notice 2015-87 issued by the IRS on December 16, 2015, provides guidance on numerous Affordable Care Act provisions. Below are some of the
Affordable Care Act Compliance Update for 2016
JD Supra (press release)
Affordable Care Act (ACA) reforms have become effective incrementally over ... All "Applicable Large Employers" (or "ALEs") must offer affordable health ... least 50 full-time employees and/or full-time equivalent employees in 2015.
6 states sue Obama administration over Affordable Care Act
Savannah Morning News
FILE - In this Oct. 6, 2015 file photo, the HealthCare.gov website, where people ... Care Act. The Congressional Budget Office study, based on updated
Miscellaneous Payroll Articles
5 Tips to Quickly Learn Payroll
Business 2 Community
After 30 years of running my own business, I know a thing or two about payroll. So much so that I'm now the CEO of an online payroll company, Patriot
New Fiduciary Rules Could Be a Retirement-Savings Game Changer
Paylocity
The Department of Labor's new fiduciary rules could be adopted in 2016, and advisers will need to study up on how they'll be affected. The DOL
Payroll data leaked for current, former Snapchat employees
Ars Technica
But leaks like the Snapchat payroll data—sent from the company e-mail system—are the type that are usually most easily blocked by e-mail filtering ...
Zenefits cuts 250 jobs as compliance investigation continues
ZDNet
It all started when Zenefits started a public feud with corporate payroll giant ADP for supposedly cutting off its customers. ADP said it cut off Zenefits ...
Steven R. Beauchamp Sells 40000 Shares of Paylocity Holding Corp (PCTY) Stock
The Hilltop News
Paylocity Holding Corp logo Paylocity Holding Corp (NASDAQ:PCTY) CEO Steven R. Beauchamp sold 40,000 shares of the business's stock in a