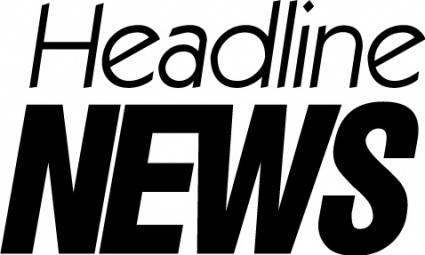 Payroll Fraud News Trending
Payroll company owner accused of fraud, money laundering
Bryan-College Station Eagle
TRENTON, N.J. (AP) — Federal prosecutors say the owner and president of a payroll processing company defrauded more than 50 clients out of more ...
NJ payroll company owner accused of fraud, money laundering - NorthJersey.com
Owner of South Jersey Payroll Company Charged With Fraud - Patch.com
Federal prosecutors say the owner and president of a payroll processing company defrauded more ... -Daily Journa
Payroll company owner accused of fraud, money laundering
Washington Times
TRENTON, N.J. (AP) - Federal prosecutors say the owner and president of a payrollprocessing company defrauded more than 50 clients out of more ...
Audits under way to avoid repeat of Trenton's payroll problems
NJ.com
The city's former payroll company, Innovative Payroll Services, is under federal investigation amid allegations that its former CEO John Scholtz ...
3rd court order issued in payroll embezzling scheme
NJ.com
23, U.S. District Judge Freda Wolfson granted restraining orders against Innovative Payroll Services and its former CEO John Scholtz to preserve .
How many red flags were missed over Trenton's payroll problems?
NJ.com
The city last month sued Innovative Payroll Services and the company's former CEO John Scholtz, claiming that he and his two daughters embezzled ...
Trenton places more restrictions against notorious payroll company
The Trentonian
Innovative Payroll Services founder John Scholtz and now-President Lori Antrilli signed the court orders, which allow for protections in case the federal .
Payroll Companies Trending
Payroll company Paychex will expand Lehigh County operations
Allentown Morning Call
SOUTH WHITEHALL TOWNSHIP – With more than 590,000 business clients, a publicly traded company that began 45 years ago in upstate New York ...
Zenefits Competitor Justworks Raises $33 Million
Wall Street Journal (blog)
A culture, he says, that is different from the company's once high-flying competitorZenefits Inc. As Zenefits came under fire for its fraternity-like ..
Another day, another disruptor sets its sights on replacing agents
Insurance Business America
Google announced it would be shutting down its comparison services later this month, and Zenefits – the San Francisco-based health insuranc
5 Best HR Tools for Small Businesses You Aren't Using (But Should)
Huffington Post
Gusto. Gusto, formerly known as Zen Payroll, this web-based payroll solution is affordable and easy to use, thanks to the platform's intuitive design and
How Better Benefits Put All the Pieces Together
Namely
Powerful technology paired with valuable advice is the future of our business
CBIZ Appoints Jerry Grisko As Chief Executive Officer; Steve Gerard To Continue As Chairman Of ...
PR Newswire (press release)
Mr. Grisko, 54, has served as CBIZ, Inc.'s President and Chief Operating Officer since February 2000. He will retain his role as President and as a ...
Paycor Wins 2016 Stevie® Award for Sales and Customer Service at International Gala
Virtual-Strategy Magazine
HR Tech firm Paycor announced today it won a fourth-consecutive People's Choice Stevie Award for Favorite Customer Service. Paycor also received
Square Brings Mobile Payments to Australia
Fortune
Payments company Square expanded to its fourth market on Monday, ... steadily adding business services like payroll software and data crunching
The CEO of billion-dollar startup Gusto has 75 angel investors and warns other startups: 'There are ...
Business Insider
Where Zenefits' founding CEO, Parker Conrad is short and stocky, gregarious and combative, Reeves is tall, thin, contemplative, and soft-spoke
Amid drinking, sex and unmet revenue estimates, HR/benefits firm Zenefits drops 250 employees
IFAwebnews.com
Zenefits, the start-up firm that received $500 million in investor funds to revolutionize employee benefits administration and human resources, has a ...
Proof Startups Can't Afford to Ignore the Law
Fortune
And Zenefits — saw its founder and CEO forced out over alleged violations of ... See also: Why Zenefits and Other Tech Upstarts are Getting Their
Paychex Inc.: Paychex Named a World's Most Ethical Company for the Eighth Time
The Wall Street Transcript
Paychex, Inc., a leading provider of integrated human capital management solutions for payroll, HR, retirement, and insurance services, has again
Paycom 's ACA Awareness Campaign Recognized Nationally
Stockwatch
Paycom Software, Inc. (NYSE:PAYC), a leading provider of comprehensive, cloud-based human capital management software, was recognized by the
2016 Coolest Office Spaces: Dominion Payroll Services, Tampa
Tampa Bay Business Journal
The 1,500-square-foot office houses about six employees, according to Dennis Gallagher, president/owner. He said they didn't use outside firms to ...
What Is Going On With Paylocity Holding Corporation (NASDAQ:PCTY)?
Vanguard Tribune
Paylocity Holding Corporation (NASDAQ:PCTY) stock recorded the first trade at 30.01 and made it into the list of top buzzers . It was hovering around
Miscellaneous Payroll Information Trending
401(k) Plans: What's Ahead for 2016
Paychex
Here's a look at 401(k) trends for 2016 that may help drive greater employee participation in their company's retirement plan
W-2 Fraud Scheme Claims Payroll VictimsAs IRS Warns of New Cybercriminal Methods
Bloomberg BNA
Payroll departments should be aware of an increasingly problematic e-mail phishing scheme in which identity thieves claim to be company executives ...
Seagate employees' W-2 forms exposed in another payrollphish
Ars Technica
The employee, believing the request to be real, forwarded the W-2 reporting data—exposing everyone at Seagate to potential tax fraud and ident
IRS struggling against growing refund fraud
ConsumerAffairs
It asks that payroll data on all employees be sent via email for a review. ... After years of increasing refund fraud, the IRS said it is working with state ta
Tax scams are back in season, even for payroll departments
azcentral.com
A criminal posing as another company's CEO will send an email to the payroll office requesting sensitive information on a list of employees. "This is a ...
CrowdReviews.com Invites Businesses to Leave Reviews on Payroll Services
Marketwired (press release)
Customer reviews and testimonials are used by an algorithm to determine the placement of payroll services within rankings released on the website