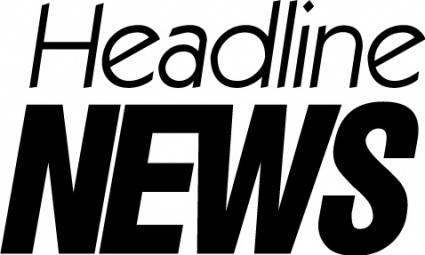 Payroll Fraud Articles Trending
Fresno man surrenders on charges of embezzlement, fraud
Fresno Bee
Reynolds also allegedly spent client funds to purchase a 30 percent interest in a payroll company. Before spending the money, Talbert said, Reynolds .
Payroll Companies Trending
CBIZ Acquires Leading Carolinas-Based Payroll Provider Flex-Pay Business Services
PR Newswire (press release)
CLEVELAND, June 2, 2016 /PRNewswire/ -- CBIZ, Inc. (NYSE: CBZ) (the "Company") today announced that it has acquired Flex-Pay Business
CBIZ at 20: Stronger, capable of more
Crain's Cleveland Business
The president and CEO of Independence-based CBIZ Inc. has told investors the company expects annual top line growth of 6% to 8% as it continues ...
Company laying off 108 in Louisville
Louisville Business First
ADP Benefits Ky Inc. is eliminating 108 positions at its Bluegrass Parkway office, starting July 22. The layoffs will take about two weeks to complete
Getting Paid Is Only the Start
Accounting Today
We asked these vendors how payroll is changing, where it's being ... Gusto is yet another payroll vendor offering what might be considered HR
Gusto CEO to Zenefits CEO: 'I don't think a culture can be changed by tweets'
Business Insider
Gusto recently added insurance benefits management software to its payroll offerings for small businesses. Zenefits recently added payroll to its
Gusto Pounces On The Spoils Of Zenefits' Implosion
California Healthline
Gusto Pounces On The Spoils Of Zenefits' Implosion. The San Francisco startup plans to begin selling health insurance plans to customers on
Gusto Builds on Payroll Foundation, Launches Integrated Platform to Simplify Health Benefits for ...
Business Wire (press release)
Gusto, already processing annual payroll for over 30,000 businesses, is using technology to create an integrated payroll and benefits platform to bring ...
Zenefits rival Gusto sets its sights on being the 'Kayak for benefits'
Fast Company
Gusto, formerly ZenPayroll, has launched a web-based service for its small business clients to find and setup health insurance for its employees while ...
With Shares Trading up at $10.69 CBIZ Acquires Leading Carolinas-Based...
Finance Daily
It is trading at $10.69 just above $10.23, the 50 day moving average and which is slightly above the 200 day moving average of $10.21. The 50 day
Zenefits CEO David Sacks Talks Compliance, Mobile Aspirations
Fortune
It took the better part of four months, but Zenefits CEO David Sacks believes the startup's questionable licensing practices are a thing of the past
Zenefits Goes Mobile with HR App for Small Businesses
PC Magazine
Zenefits is one of the more popular HR platforms out there—the start-up has racked up $583 million in funding and counts more than 20,000 U.S. small
Zenefits steps up mobile efforts with new pocket HR app
ZDNet
Zenefits is launching its first full-fledged mobile app as the payroll and human resource software startup eyes expansion among smaller businesses.
Retail Properties Of America, Inc. Signs Lease At Zurich Towers With Paylocity
PR Newswire (press release)
Paylocity will phase into its total footprint beginning in late 2016 and continuing through early 2019, satisfying its immediate occupancy needs while
Paylocity extends commitment to Chicagoland area with new corporate headquarters
IT News Online
ARLINGTON HEIGHTS, Ill., June 02, 2016 (GLOBE NEWSWIRE) -- Paylocity Holding Corporation (Nasdaq:PCTY), a cloud-based provider of payroll
ADP has plans to use algorithms to determine employee flight risk
FierceCIO
To address this turnover problem, ADP has developed algorithms based on data collected from the 600,000 business customers that use its products ...
ACA Articles Trending
NC insurers propose increases under Affordable Care Act
WXII The Triad
North Carolina's largest health insurer says it wants to raise rates by an average of almost 19 percent next year on broadly subsidized policies sold to ...
Affordable Care Act is working in Texas, new evidence shows
Science Daily
The percentage of Texans without health insurance has dropped by 30 percent since the Affordable Care Act (ACA) went into effect, cutting the state's ...
5 things to know about Affordable Care Act compliance ahead of June 30 deadline
Austin Business Journal
Many employers are woefully unprepared for June 30, a date that marks much more than the dawn of another summer season. The IRS reporting ...
Why Obamacare's "Cadillac tax" is so contentious
CBS News
President Obama's signature health care law is called the Affordable Care Act, but just how affordable remains an open question even this long after ...
Affordable Care Act Woes Hit Small-Business Owners
Insurance News Net
May 20--LIMA -- While the Affordable Care Act has promised greater access to health insurance since its 2010 inception, it has not been kind to small ...
Miscellaneous Articles Trending
How to untangle the confusion about tips and service charges
Denver Business Journal
When a customer pays the bill at a restaurant, the difference between paying a tip or a service charge is usually not a big deal. But for the restaurant ...
Is Seattle company's $70000 minimum wage working?
WKYC-TV
Thirteen months ago, Dan Price decided to radically change the salary structure of his company Gravity Payments. He announced the minimum salary ...
Innovation means new products for Cascade at HRSS
Personnel Today
It's another year of innovation for renowned Human Resources and payroll ... Cascade HR, as they prepare for the CIPD's HR Software Show 2016. ... for a practical advice-led session entitled Top tips to tackle HR analytics without
Washington DC's $15 Minimum Wage Is Coming: Walmart Isn't
Forbes
Washington DC is moving further forward on the idea of a $15 an hour minimum wage for the city. Yes, obviously I think this is a bad idea for the area.
Cleveland's proposed $15 minimum wage would tie with Seattle's for highest in America
cleveland.com
CLEVELAND, Ohio -- If Cleveland's proposed $15-an-hour minimum wage comes to pass, the city will tie with Seattle for the highest minimum wage in ...
You're Fired: Minimum Wage Demands Will Kill Opportunity
MacIverInstitute
The Wisconsin Democratic Party issued a press release on Wednesday celebrating the anniversary of the increase in the minimum wage to $7.