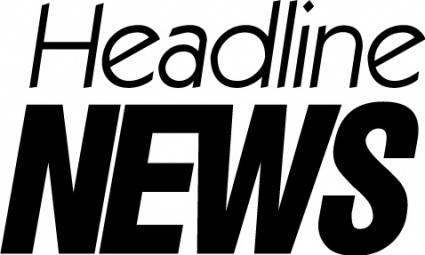 Payroll Industry Headlines
July 22, 2016 - August 5, 2016
Payroll Fraud Articles Trending
Pestmaster: Ninth Circuit affirms Fidelity Insurer's Intent on Scope of Computer Fraud and Funds ...
Lexology (registration)
Pestmaster, a pest control business, was insured under a Travelers Wrap+ policy. In 2009, Pestmaster hired a payroll company, Priority 1, to handle its
Fort Myers man accused of stealing $1 million in worker's comp fraud scheme
Naples Daily News
Ivan Hernandez, owner of Professional Staffing and Payroll Services in Fort Myers, is accused of stealing more than $1 million from clients by claiming ...
Social Services wants to use payroll data to target fraud
iT News
The Department of Social Services says the unprecedented exchange of payroll data between employers and the tax office creates an opportunity to ...
Payroll Companies Trending
ADP to pay $1.4 million to settle Illinois racial discrimination charges
Chicago Tribune
Payroll processor ADP has agreed to pay nearly $1.4 million to resolve charges alleging it discriminated against black and Hispanic job candidates
The Best Payroll Software According to G2 Crowd Summer 2016 Rankings, Based on User Reviews
Press Release Rocket
UltiPro, SurePayroll, ADP Workforce Now, QuickBooks Desktop, ADP RUN, ... SurePayroll earned the highest overall satisfaction score, while ADP
75 Client Employees to Benefit From $125000 in ADP Scholarships to Help Advance Their Careers
Marketwired (press release)
ROSELAND, NJ--(Marketwired - Aug 2, 2016) - ADP has awarded $125,000 in scholarships to 75 winners of its Aspire Scholarship Program, designed ...
Insiders are Gradually Selling CBIZ, Inc. (NYSE:CBZ)
TGP
As of the latest SEC filings, insiders at CBIZ, Inc. (NYSE:CBZ) have decreased their position in the stock by -5.23% over the past 6 months.. Insiders
Zenefits fined $62500 by Tennessee regulators in first settlement on licensing
Reuters
In a statement on Monday, Zenefits CEO David Sacks called the Tennessee decision a watershed moment that shows the company "has moved past ...
CBIZ Reports Second-Quarter And First-Half 2016 Results
PR Newswire (press release)
Jerry Grisko, CBIZ President and Chief Executive Officer, said, "We are pleased to see that the strong revenue growth and pre-tax margin expansion
How Technology Is Changing The Accounting And Bookkeeping Industry
Forbes
In addition to the general ledger, traditional payroll practices have also evolved into full-service payroll options through online services such as Gusto
What's in the Cards for Paylocity (PCTY) in Q4 Earnings?
Zacks.com
Paylocity Holding Corporation (PCTY - Snapshot Report) is set to report fourth-quarter fiscal 2016 results on Aug 9. Last quarter, the company ...
Paycom Aids Employers with the Release of Its FLSA Toolkit
Business Wire (press release)
OKLAHOMA CITY--(BUSINESS WIRE)--Paycom Software, Inc. (NYSE:PAYC), a leading provider of comprehensive, cloud-based human capital
Weekly Winner in Focus: Paycom Software, Inc. (NYSE:PAYC)
TGP
Investors holding shares of Paycom Software, Inc. (NYSE:PAYC) have been treated this week to nice gains as shares are up 7.85% over the past five
Zenefits hiring again in Tempe after company revamp
Phoenix Business Journal (blog)
Zenefits, which slashed 160 Tempe jobs in February, is launching a new product this fall. New staff is being added
Experts offer tips for buying from online health insurance brokers
TechTarget
"Look at who's actually providing the benefits, because you're not getting your health insurance from the SaaS brokers like Namely or Zenefits. You're
Analyst Rating Update on Paychex (PAYX)
Trade Calls
Paychex (PAYX) : 1 brokerage houses believe that Paychex (PAYX) is a Strong Buy at current levels. 10 analysts believe that the current prices are in
Paycom grows earnings, continues to expand Oklahoma City campus
Tulsa World
OKLAHOMA CITY - Paycom Software Inc. saw its earnings grow by 76 percent in the second quarter compared to the same period last year
Paycom Software, Inc. (NYSE:PAYC) at $47.21: How much higher it can go
Review Fortune
Paycom Software, Inc. (NYSE:PAYC) up 0.85 per cent in the past week, is under coverage of 0 analysts who collectively recommend a buy rating on ...
Gusto just made it easier for all of its employees to get pregnant
Business Insider
Gusto offers payroll and insurance benefit software to small and mid-sized companies. It's pitch is that it's software treats people more humanely,
Strong Sell Calls For Paylocity Holding Corporation (NASDAQ:PCTY) At 0
Investor Newswire
Sell recommendations on Paylocity Holding Corporation (NASDAQ:PCTY) stock stands at 1 and buy calls count is 1 while hold recommendations is 2.
Advisers Can Help Clients Navigate Social Security While Growing Business
Paylocity
Many of those heading toward retirement will rely on Social Security benefits for income, but many may not understand the best ways to predict their
BenefitMall Partners with Maryland Health Benefit Exchange to Assist Small Businesses
PR Newswire (press release)
DALLAS, July 28, 2016 /PRNewswire/ -- BenefitMall®, a leading provider of employee benefits and payroll services, has been chosen as the ...
Why Paychex's Stock Is Worth $55
Forbes
Paychex has witnessed a solid 8-9% revenue growth over the last few years, with fiscal 2015 revenues growing at 7.7% to just under $3 billion.
Which way Paycom Software, Inc. (NYSE:PAYC) earnings may go
The Voice Registrar
Paycom Software, Inc. (NYSE:PAYC) decreased -0.04% to reach at the trading price of $47.28 as it is set to share its next quarterly earnings on August
Accounting Today
Currently, the company has four firm users on SurePayroll, which O'Connor ... SurePayroll offers a 10-minute demonstration that O'Connor said puts ...
Here's why ADP chose Central Florida for major expansion
Orlando Sentinel
ADP, a payroll-processing giant is bringing at least 1,600 new jobs to the region as professional-services job growth jumps across the state.
The difference between Theranos and Zenefits
San Francisco Chronicle
David Sacks, co-founder of PayPal and chief operating officer of Zenefits, speaks during a Bloomberg West television interview in San Francisco, ...
ACA Articles Trending
Managing employee status changes under the Affordable Care Act
HR.BLR.com
For even the most ACA-savvy HR professional, it's enough to make you .... Where an employee receives tips only and is paid no cash wage, the full ...
Large Employers Are Key to Reforming Health Care
Harvard Business Review
In a thoughtful review of the Affordable Care Act in The Journal of the American Medical Association, President Obama ends with a discussion of ...
Massachusetts insurer sues feds over Obamacare program
Boston Business Journal (blog)
... and their respective agencies — is over a program of the Affordable Care Act known as "risk adjustment," which is intended to redirect revenue from
Aetna projecting loss on Affordable Care Act plans
The Denver Post
Aetna Inc. became the last of the five major national health insurers to project a loss on Affordable Care Act plans for 2016, underscoring concerns
Affordable Care Act Rates Could Increase By Double Digits
Wisconsin Public Radio News
Wisconsin insurance companies selling health plans on the Affordable Care Act marketplace are looking to increase rates anywhere from 5 to 36 ...
Obamacare rates may jump 17.3% in Michigan
Detroit Free Press
The double-digit rate hike requests are also a reminder that the Affordable Care Act was primarily designed to extend health insurance coverage to ...
Small employers dropping health benefits
Employee Benefit News (registration)
... the Employee Benefit Research Institute, more and more small companies are getting out of the healthcare game in wake of the Affordable Care Act
Miscellaneous Industry Articles Trending
Employee Poaching: How to Do It the Right Way
Paychex
Employee poaching has become common practice in the marketplace. Consider these four points if you're thinking of contacting a colleague or ...