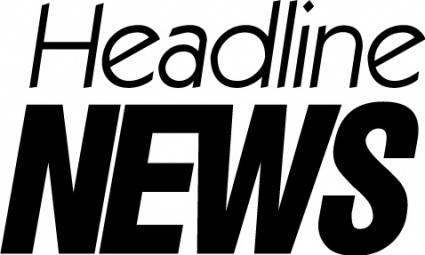 Financial News Trending
ADP Positioned Highest in Gartner's Magic Quadrant for Payroll BPO Services for Fifth Consecutive ...
Marketwired (press release)
ROSELAND, NJ--(Marketwired - Oct 6, 2016) - ADP® has been named a Leader in payroll business process outsourcing (BPO) services by Gartner,
Paychex profit up 4% as company adds clients
MarketWatch
Paychex Inc. on Wednesday said its quarterly earnings rose 4% as the company continued to add more clients and revenue was boosted by an ...
Cullinan Associates Inc Lowers stake in Paychex (PAYX)
TheFounders Daily
The Hedge Fund company now holds 150,630 shares of PAYX which is ... These include: payroll processing; payroll tax administration services
CBIZ Inc. (CBZ) Downgraded by Zacks Investment Research
BBNS
CBIZ logo CBIZ Inc. (NYSE:CBZ) was downgraded by Zacks Investment Research from a "buy" rating to a "hold" rating in a research report issued on
Why You Shouldn't Bet Against Paylocity Holding (PCTY) Stock
Zacks.com
One stock that might be an intriguing choice for investors right now is Paylocity Holding Corporation (PCTY - Snapshot Report) .This is because this
Paylocity Holding Corp. (NASDAQ:PCTY) Given Average Rating of "Buy" by Brokerages
BBNS
Paylocity Holding Corp. logo Shares of Paylocity Holding Corp. (NASDAQ:PCTY) have earned a consensus recommendation of "Buy" from the thirteen ...
The Statistics Don't Lie: Paycom Software, Inc. (NYSE:PAYC) Earnings Preview
The Voice Registrar
Paycom Software, Inc. (NYSE:PAYC) got boosted by 0.28 per cent through the trading floor to reach at $50.13 as its next quarterly earnings report date
Shares of Paycom Software (PAYC) Sees Large Inflow of Net Money Flow
TheFounders Daily
Paycom Software (PAYC): $2.19 million was the positive money flow into the stock on Wednesday and the up/down ratio of ticks was also in favor of ...
Earnings Focus: Paycom Software, Inc. (NYSE:PAYC)
Markets Daily
Investors will be watching the EPS number that Paycom Software, Inc. (NYSE:PAYC) reports when they announce their upcoming earnings
Today's Chart On Watch: Is Selling Universal Business Payment Solutions Acquisition Corp Here a ...
Chester News
The JetPay HR and Payroll Segment provides HCM services, including payroll and related payroll tax payment processing, time and attendance
Can Paycom Software Inc (NYSE:PAYC) Continue to Deliver Results?
Street Report
[Benzinga] Paycom Software Inc (NYSE:PAYC)(TREND ANALYSIS) In a note to investors Tuesday, Barclays analyst Raimo Lenschow said the
Heartland Payment Systems Earns Buy Rating from Piper Jaffray (HPY)
Petro Global News 24
The Heartland Payroll Solutions segment provides related tax filing services and payroll processing. Another segment is made of prepaid and ...
Paylocity Holding Corp. (PCTY) CFO Peter J. Mcgrail Sells 5000 Shares
The Cerbat Gem
Paylocity Holding Corp. logo Paylocity Holding Corp. (NASDAQ:PCTY) CFO Peter J. Mcgrail sold 5,000 shares of the company's stock in a transaction
Insider Trading Activity - CBIZ, Inc. Common Stock (NYSE:CBZ)
Finance Daily
Here is the rundown on market activity for CBIZ, Inc. Common Stock (NYSE:CBZ). Today Steven L. Gerard, Director disclosed the sale of 76,681
Steven Gerard Sold $259260 Worth of CBIZ, Inc. (NYSE:CBZ) Shares
Press Telegraph
As announced in a legal document submitted to the Washington-based SEC on 09/09/2016, Steven Gerard, director of Cbiz Inc and a well informed
CPA.com and Paychex Expand HR Program for Accounting Firms
CPAPracticeAdvisor.com
CPA.com and Paychex have expanded their program to help CPAs broaden their advisory role in human resources, an area that's becoming ...
Paycom Software Inc. (PAYC) Insider William X. Kerber III Sells 55000 Shares of Stock
BBNS
Paycom Software logo Paycom Software Inc. (NYSE:PAYC) insider William X. Kerber III sold 55,000 shares of the firm's stock in a transaction that
Payroll Industry Articles Trending
Pittsburgh health system sues CBIZ Inc. in federal court, seeking $142 million
Crain's Cleveland Business (blog)
The Pittsburgh Post-Gazette reports that health system UPMC is suing Cleveland's CBIZ Inc. in federal court, arguing that an actuary for the financial
Perseverance paying off at PrimePay after 30 years
Daily Local News
But in business, being a 'tweener "is just where we want to be," said Bill Pellicano, who believes his PrimePay LLC company headquartered in the
CheckPoint HR Introduces Enhanced Affordable Care Act Solution
Press Release Rocket
The Patient Protection and Affordable Care Act, also known as the ACA, was designed to extend health insurance coverage to uninsured Americans
PrimePay Acquires North Carolina-Based Cobra Direct
openPR (press release)
West Chester, PA – PrimePay, LLC today announced its acquisition of Cobra Direct headquartered in Sanford, North Carolina. A complete COBRA
Paycor's CEO Bob Coughlin Named Cool Tech Champion 2016
Benzinga
Bob Coughlin, Paycor CEO, was named Cool Tech Champion 2016 at Cincy Magazine's second annual Cool Tech Awards on Wednesday
Zenefits Who? Gusto Launches HR Platform To 40000 Customers
Forbes
When most people think of cloud human resources, they think of Zenefits, the startup that raised $500 million and then spent the last year dealing with
The Difference Between Growth and Greed
Fortune
Earlier this year, high-flying unicorn Zenefits learned that lesson the hard way. In a fervor to push sales, founding CEO Parker Conrad wrote a software
Gusto expands platform to include HR management services
Employee Benefit Adviser (registration)
All-in-one payroll, health benefits and 401(k) account manager Gusto of San Francisco has added HR software services to its monthly subscription
Paylocity Announces New Partner Portal and API Capabilities, Delivers Value to Channel Partners
EconoTimes
"Paylocity has continued to up their game in their commitment to the broker/consultant channel. Long a friend to the broker community, Paylocity has
How these Chicago tech companies are building culture for remote employees
Built In Chicago
Founded in 1997, Paylocity is a leader in the payroll and HR management software arena, helping companies better manage and empower their
Staffing Industry Analysts
Mark Benjamin on Sept. 19 resigned as president, global enterprise solutions of Automatic Data Processing, Inc., effective Sept. 30, ADP (NASD: ADP)
Paychex recruiting for 200 positions
Rochester Democrat and Chronicle
Paychex Inc. will begin interviewing those candidates during an open house from 4 to 7:30 p.m. Wednesday, Sept. 21, at its Henrietta offices at 1175
ADP Again Avoids Suit Over Payroll Debit Card Fees
LexisNexis
Automatic Data Processing Inc. again dodged a proposed class action accusing it of deducting illegal fees from payroll debit cards when a
Zenefits Paying Minnesota $100K Civil Penalty
Twin Cities Business Magazine
The San Francisco-based Zenefits agreed to pay a $100,000 civil penalty for selling insurance without a license in Minnesota. Ross Corson
EzPaycheck 2016 Updated Software Perfect For Small Service Companies Paying Differential Rates
Consumer Electronics Net
Halfpricesoft.com gives service industry owners updated features for better solution payroll processing with ezPaycheck 2016," explains Dr.
Square Payroll Is Now Available to Nearly Half of US Businesses
Square
With this expansion, nearly 50% of independent businesses in the U.S. now have access to Square Payroll. Traditional payroll solutions are not built
ACA Articles Trending
IRS-Approved Affordable Care Act (ACA) Management Software from Passport Software, Inc ...
PR Newswire (press release)
"We discovered that many companies assume that the Affordable Care Act reporting requirements are like the W-2 year end reporting process – just
Wash. Post: Obama May Bypass Congress to Pay Health Insurers
Newsmax
... at using a little-known fund to bypass Congress and pay insurance providers who are owed money under the Affordable Care Act, The Washington
Oklahoma Employers Get Ready For New Overtime Rules Despite Legislative, Court Challenges
KGOU
She said Paycom recently worked with an employer who would have had to raise salaries by $500,000 to avoid triggering the overtime rule. Instead ...
Affordable Care Act Pounded by Hurricane, Bill Clinton
MedPage Today
As if the Affordable Care Act (ACA) didn't have enough problems, this week the 6-year-old health law was assaulted on two fronts: by a hurricane, and ...
Ailing Obama Health Care Act May Have to Change to Survive
New York Times
WASHINGTON — The fierce struggle to enact and carry out the Affordable Care Act was supposed to put an end to 75 years of fighting for a health ...
Miscellaneous Payroll Articles Trending
Ex-workers sue Middletown diner for not paying minimum wage, overtime
Hamilton Journal News
Three former employees of Buck's 24-Hour Diner have sued the eatery and its owner for failure to pay them minimum wage and overtime, as well as
The Cloud Knows Which Employees Want to Quit
Fox Business
It's not that far off, according to Stuart Sackman, CIO/CTO and corporate vice president, global product and technology, at ADP. In fact, some of this
The 3 Best-Run Companies in Tech
Madison.com
He founded online payroll processing company Paycom (NYSE: PAYC) back in 1998 and has remained at the helm ever since. Under his leadership