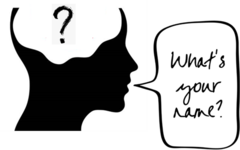 6 Reasons Why No One
Will Remember Payroll Service
(And How To Fix It)
By Glenn Fallavollita, President of SellMorePayroll.com
Word Count:

329

Time To Read: 90 Seconds
In 2022, the number of small businesses in the US reached 33.2 million, making up nearly all (99.9 percent) US businesses. And according to the US Small Business Administration, there are:
650,000 businesses have under 500 employees.
5.4 million businesses with fewer than 20 employees.
27 million businesses do not hire any employees.
And with this many businesses in the USA, you're probably saying to yourself, "If they only knew about my payroll service, I would be able to grow my sales exponentially."
6 Reasons Why A Prospect / Referral Partner Won't Remember Your Payroll Service:
Reason #1: 100% of all payroll salespeople place a subjective "call-back date" if a prospect or referral source isn't ready to make a purchase or referral decision. Unfortunately, the majority of these calls are never made due to reasons # 2 and #3 below.
Reason #2: 40% of all salespeople feel that prospecting is one of the most challenging aspects of their job; therefore, most flat-out ignore this crucial activity.
Reason #3: 50% of all salespeople stop calling a prospect, for 9 to 12 months or altogether, after their first unsuccessful attempt at moving the sales process forward. This percentage skyrockets to 95% after their third unsuccessful attempt.
Reason #4: 50% to 66% of all newly hired PAYROLL salespeople* will quit or get fired in their first 6 - 9 months.
Reason #5: During cold-calling:

95% of what you tell a cold prospect/referral partner on the phone is forgotten within 2 - 24 hours.
95% of all "prospecting phone calls" go directly to voicemail (most "prospecting" voicemails are deleted after 2.5 - 3.0 seconds).

Reason #6: 95% of all payroll services* don't provide their sales staff with any sales training "on prospecting" after 30 days of employment.
*At smaller independent payroll service bureaus.
IMPORTANT: If you are a business owner or sales leader, don't think for one minute that your salespeople are "maintaining contact" with their database of prospects or referral partners.
How To Fix This Problem...
After reviewing the sales stats above, it should be clear to you the benefits of having an automated drip marketing system - a system that nurtures your database of prospects and referral partners even when your salespeople stop calling (which they will).

To learn how to implement an automated drip marketing system, contact the marketing experts at SellMorePayroll.com.
About The Author:
Glenn Fallavollita is a highly acclaimed keynote speaker renowned for delivering invaluable sales and marketing advice to business owners and sales leaders, enabling them to win more payroll sales and produce more referrals from their database of clients and referral partners.
Additionally, Glenn is the president of SellMorePayroll.com and Drip Marketing, Inc. and has written 50+ whitepapers and three sales/self-marketing books, Supercharge Your Payroll Sales NOW!, Stop Whining AND Start Selling, and Drip Marketing: A Powerful New Marketing Strategy That Gets Prospects To Buy From You. He also writes blogs for LinkedIn and other national websites.
© Drip Marketing, Inc. All Rights Reserved May Not Be Used Without Written Permission.