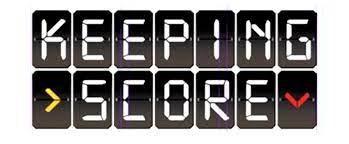 Payroll Service Salespeople: Why You Need To Keep Score
By Glenn Fallavollita, President - SellMorePayroll.com & Drip Marketing, Inc.
Word Count:

197

Read Time:

56 Seconds
There is no getting around it; the sales profession is a numbers game. And as with all games, you need to keep the score of your wins, losses, and other vital sales performance statistics.
Unfortunately, many salespeople don't have the discipline to track their sales activity or performance. Specifically, they do not:
Keep score of what they are doing each day/week.
Track the right type of sales metrics, e.g., proposals sent versus proposals closed, average order value, etc.
Although a proposal pipeline report is the lifeblood of a salesperson, all salespeople need to track:
Proactive sales activities, i.e., calls made, appointments set, etc.
The number of appointments, demonstrations, and/or webinars scheduled/did each week.
Proposal/quote closing ratio.
The prospects who represent their mid/long-term sales opportunities.
The top prospects/referral partners they want to land in the next 12 months.
The size of their e-mail marketing database.
Here's The #1 Reason Why You Need To Keep Score.
Actively tracking the right sales activities exposes all the under and over-performing areas for a salesperson. And although tracking your activities is critical to your long-term success, I recommend having an accountability friend or team leader to help you stay laser-focused on your goals.
---
About The Author:
Glenn Fallavollita is a nationally recognized keynote speaker providing money-making advice to help payroll service owners, sales pros, and marketing gurus build more profitable relationships with their database of prospects, referral partners, and clients.
Additionally, Glenn is the president of SellMorePayroll.com and Drip Marketing, Inc. and has written 50+ whitepapers and three sales/self-marketing books; Supercharge Your Payroll Sales NOW!, Stop Whining AND Start Selling, and Drip Marketing: A Powerful New Marketing Strategy That Gets Prospects To Buy From You. He also writes blogs for LinkedIn and other national websites.
© Drip Marketing, Inc. All Rights Reserved May Not Be Used Without Written Permission.