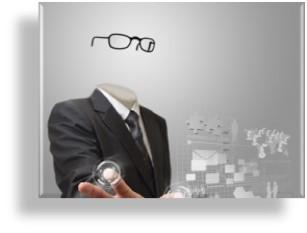 Is Your Payroll Service Invisible To Its
Database Of Prospects And Referral Partners?
By Glenn Fallavollita, President of SellMorePayroll.com
Word Count:

589

Time To Read: 2.4 Minutes
According to the Census Bureau's Annual Survey of Entrepreneurs, there were 5.6 million employer firms in the U.S. in 2016. Here's the breakdown:
500 or fewer workers accounted for 99.7% of those businesses.
100 or fewer workers accounted for 98.2%.
20 or fewer workers made up 89%.
And with this many businesses in the U.S., you are probably saying to yourself, "If they only knew about my payroll service; I would be able to grow my sales exponentially."
Drip Marketing = More Sales Leads.
Here are nine reasons why your payroll service needs a drip marketing system.
50% to 66% of all newly hired PAYROLL salespeople will quit or get fired in their first 6- to 9-months.
40% of all salespeople feel that prospecting is one of the most challenging aspects of their job (therefore, most flat-out ignore this activity).
50% of all salespeople stop calling a prospect, for 9 to 12 months or altogether, after their first unsuccessful attempt at moving the sales process forward.
60% of all buyers want to discuss the price on the first call.
70% of all salespeople are either disengaged or completely disengaged in their job.
80% of what you tell a prospect on the phone is forgotten within 12- to 24-hours.
90% of all "prospecting cold-calls" go directly to voicemail.
95% of all small businesses (and most likely yours) don't provide their sales staff with any sales training after 30-days on the job.
100% of all payroll salespeople place a subjective "call-back date" if a prospect or referral source isn't ready to make a purchase or referral decision.
IMPORTANT: If you are a business owner or sales leader, don't think for one minute that your salespeople are staying in touch with their database of prospects or referral partners.
It Takes More Than A Newsletter To Market A Payroll Service Business.
After reading the sales stats above, you can now see why it's paramount to have a lead nurturing system - a system that stays in continuous contact with your database of clients, prospects, and referral partners. This is especially critical when you consider 50% of all salespeople stop calling a prospective buyer or referral source after hearing, "No, we are not interested."
Types Of e-Mail Marketing Campaigns To Send (PRINT THIS LIST):
Here are some time-tested e-mail marketing campaigns to send:
A Bundle Promo On A Product/Service
Client Refer Us To A Friend
Client Survey
Holiday Card
New Hire Press Release
Press Release On A New Product Or Service
Product Or Service Spotlight
Sales Intro Letter
Service Spotlight Campaign
Other Ideas:
Promote an add-on service via a free trial or special offer, i.e., free employee background check.
Provide free reports to download, i.e., How To Avoid Hiring The Wrong Candidate or How To Avoid An Employee Law Suit, etc.
Even More Ideas:
Send each salesperson's "top 10 list of prospects and/or referral partners" list a lumpy mail campaign.

Send someone a gift card if they referred a prospect that resulted in a sale.

Sponsor a "Shred Your Documents Day" with a shredding company in conjunction with a local bank or credit union.
Executive Summary:

You can immediately increase sales by doing three things:
Build/update your e-mail marketing databases (each week).

Send your database of referral partners, clients, and prospects relevant content.

Follow-up most e-mail marketing campaigns with an "oh, by the way" phone call.
Yes, it's that simple.
P.S. The days of winging it are over when it comes to marketing your payroll service. If you want to have a break-out year, set your goals and then take action.
About The Author:
Glenn Fallavollita is a nationally recognized keynote speaker providing money-making advice to help payroll service owners, sales pros, and marketing gurus build more profitable relationships with their database of prospects, referral partners, and clients.
Additionally, Glenn is the president of SellMorePayroll.com and Drip Marketing, Inc. and has written 50+ whitepapers and three sales/self-marketing books, Supercharge Your Payroll Sales NOW!, Stop Whining AND Start Selling, and Drip Marketing: A Powerful New Marketing Strategy That Gets Prospects To Buy From You. He also writes blogs for LinkedIn and other national websites.
Copyright © 2022