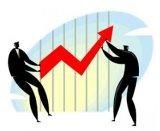 11 Tips To Improve Your
Payroll Service's e-Mail Marketing Results
(Print And Share With Your Sales Leader)
By Glenn Fallavollita, President - SellMorePayroll.com & Drip Marketing, Inc.
Word Count:

146

Read Time:

36 Seconds
If you want to generate more sales leads and referrals from your e-mail marketing efforts, I have listed below a few tips to consider.
#1: Avoid Writing Content That Is Too Self-Serving

#2: Avoid Writing A Wall Of Text

#3: Segment Your e-Mail Marketing Lists, i.e., Clients, Prospects, And Referral Partners.

#4: Keep Your e-Mail List Updated And Clean

#5: Write Engaging Subject Lines

#6: Use The Correct Name In The "From" Field

#7: Measure The Size Of Your Database

#8: Start Following-Up

#9: Make Data-Driven Decisions

#10: Proofread Your e-Mail Campaigns

#11: Consider Hiring A Professional Copywriter
Additional Ideas:
I recommend spending a few minutes analyzing:
The size of your e-mail marketing database(s).

The type of e-mail marketing campaigns you/your business has sent in the past 90 days.

If you properly segmented your e-mail marketing databases on file.
---
About The Author:
Glenn Fallavollita is a nationally recognized keynote speaker providing money-making advice to help payroll service owners, sales pros, and marketing gurus build more profitable relationships with their database of prospects, referral partners, and clients.
Additionally, Glenn is the president of SellMorePayroll.com and Drip Marketing, Inc. and has written 50+ whitepapers and three sales/self-marketing books, Supercharge Your Payroll Sales NOW!, Stop Whining AND Start Selling, and Drip Marketing: A Powerful New Marketing Strategy That Gets Prospects To Buy From You. He also writes blogs for LinkedIn and other national websites.
© Drip Marketing, Inc. All Rights Reserved May Not Be Used Without Written Permission.