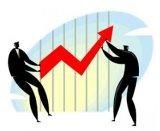 5 Ideas To Help Generate More Payroll Sales Leads
(Print And Share At Your Next Sales Meeting)
By Glenn Fallavollita, President - SellMorePayroll.com & Drip Marketing, Inc.
Word Count: 253
Read Time:

60 Seconds
Many sales leaders, owners, and salespeople in the payroll service industry are hoping for a robust year of sales. Unfortunately, hope isn't a great sales strategy.
5 Money-Making Ideas To Help You Generate More Sales Leads And Referrals.
Phone Blitz Sessions - Schedule mandatory phone blitz sessions for your salespeople. Here's why: Payroll salespeople loathe making outbound calls and will delay this activity.
Ask, And You Shall Receive - Ask your clients and referral partners for a referral (if you don't ask, the answer is "no") - now re-read bullet #1.
e-Mail Database - Build a massive e-mail database of prospects, referral partners, and clients.
Drip Marketing Campaigns - Create a series of e-mail drip marketing sales letters, press releases, newsletters, service spotlights, etc., that promote the things that make your payroll service unique in the marketplace.
Drop-Off Campaigns - Since in-person sales meetings are few-and-far-between, you can still do a cookie/donut/pizza "drop-off" package at a referral partner's and key prospect's office. Don't forget to buy a roll of labels with your logo and tagline "Thank You For Your Support" printed on it.
ADP And Paychex Are Aggressively Going After New Business.
That's right; ADP and Paychex are looking to replace their lost clients (and so should you). To view their latest offer, click on the links below.
If hope is your sales and marketing strategy, you need to contact us to help you put our proven drip marketing system installed at your business.
---
About The Author:
Glenn Fallavollita is a nationally recognized keynote speaker providing money-making advice to help payroll service owners, sales pros, and marketing gurus build more profitable relationships with their database of prospects, referral partners, and clients.
Additionally, Glenn is the president of SellMorePayroll.com and Drip Marketing, Inc. and has written 50+ whitepapers and three sales/self-marketing books, Supercharge Your Payroll Sales NOW!, Stop Whining AND Start Selling, and Drip Marketing: A Powerful New Marketing Strategy That Gets Prospects To Buy From You. He also writes blogs for LinkedIn and other national websites.
© Drip Marketing, Inc. All Rights Reserved May Not Be Used Without Written Permission.