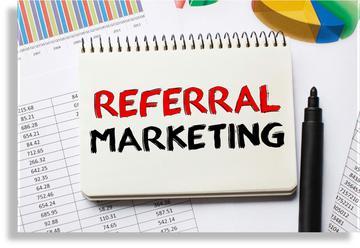 8 Tips To Generate More
Payroll Sales Leads And CPA Referrals
By Glenn Fallavollita, President of SellMorePayroll
Word Count:

209

Time To Read:

50 Seconds
After sending an e-mail campaign to your database of prospects and CPAs, here are eight tips to consider:
Pick Up The Phone - Call everyone who opened your e-mail campaign within 2 to 48 hours.
Script Outline - Develop two outlines for you to use when 1. When talking with a live person and 2. When leaving a voicemail message.
Know Your Objective - Your call has one objective, i.e., Invite the person to a webinar, demo, etc.
Define The Next Step - At the end of the call, have a defined next step.
e-Mail Address - Ask for the person's e-mail address.
LinkedIn - Connect with the person on LinkedIn.
Add To Your Database - Add a person's information to your drip marketing database.
Call Twice - Use my 2/4 follow-up call sequence.
After Leaving Someone A Voicemail Message, Send This e-Mail:
"Contact Name: I left you a voicemail message a few minutes ago to follow up on an e-mail we sent to you today/yesterday about our (new 2022 upgraded payroll/timekeeping system, etc.).
If you want to know how our (payroll and timekeeping package can reduce your labor costs by 5% - 8% next month), send me a few days/times that you are available for a quick 10-minute call."
---
About The Author:
Glenn Fallavollita is a nationally recognized keynote speaker providing money-making advice to help payroll service owners, sales pros, and marketing gurus build more profitable relationships with their database of prospects, referral partners, and clients.
Additionally, Glenn is the president of SellMorePayroll.com and Drip Marketing, Inc. and has written 50+ whitepapers and three sales/self-marketing books, Supercharge Your Payroll Sales NOW!, Stop Whining AND Start Selling, and Drip Marketing: A Powerful New Marketing Strategy That Gets Prospects To Buy From You. He also writes blogs for LinkedIn and other national websites.
© Drip Marketing, Inc. All Rights Reserved May Not Be Used Without Written Permission.