Thursday, January 20 2022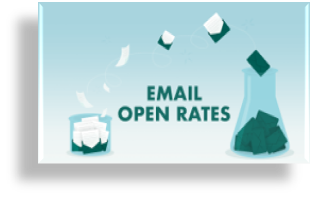 10 Tips To Improve Your Payroll Service's e-Mail Open Rates
(Print And Share At Your Next Sales Meeting)
By Glenn Fallavollita, President - Drip Marketing, Inc. & SellMorePayroll.com
Word count:

323

Time to read:

90 Seconds
If you want more people to read your next e-mail campaign, here are a few tips to consider.
#1: Avoid Writing Content That Is Too Self-Serving – Keep your e-mail campaign's content relevant to the database it's being sent to.
#2: Avoid Writing A Wall Of Text – Don't fall victim to writing a wall of text to get a campaign done. My suggestions are:
Use headlines, sub-headlines, and bullet points.
Keep your paragraphs to three to four sentences.
Keep a sentence word count to less than 15 to 17 words.
Keep your overall message count to 350 words.
Only use two to three types of fonts.
#3: Segment Your e-Mail Marketing Lists – Create databases of clients, past clients, prospects, CPAs, etc.
#4: Keep Your e-Mail List Updated - You need to continuously build and update your database of clients, prospects, and referral partners; don't forget to delete the e-mail addresses that bounce.
#5: Know What Affects Your Open Rates - 80% of an e-mail's open rate is based on: Your subject line, the from field, and the day/time a campaign is sent.
#6: Use Your Payroll Service's Name In The "From" Field - On mass e-mail marketing campaigns, use your biz name in the from field.
#7: The Size Of Your e-Mail Database – Most salespeople need to have at least 1,000 to 2,500 e-mail addresses on file.
#8: Pick Up The Phone - After sending an important e-mail campaign to a database, i.e., webinar invite, call the people who opened it.
#9: Proofread Your e-Mail Campaigns – Before sending your next e-mail marketing campaign, print your final copy and give it to two other people to proof.
#10: Consider Hiring A Professional Copywriter – Just because you have Word installed on your computer or a graphic design program, it doesn't make you a good copywriter/designer. Do your payroll service a favor and hire someone who does e-mail marketing and/or copywriting for a living.
---
About The Author:
Glenn Fallavollita is a nationally recognized keynote speaker providing money-making advice to help payroll service owners, sales pros, and marketing gurus build more profitable relationships with their database of prospects, referral partners, and clients.
Additionally, Glenn is the president of SellMorePayroll.com and Drip Marketing, Inc. and has written 50+ whitepapers and three sales/self-marketing books, Supercharge Your Payroll Sales NOW!, Stop Whining AND Start Selling, and Drip Marketing: A Powerful New Marketing Strategy That Gets Prospects To Buy From You. He also writes blogs for LinkedIn and other national websites.
© Drip Marketing, Inc. All Rights Reserved May Not Be Used Without Written Permission.