Wednesday, February 02 2022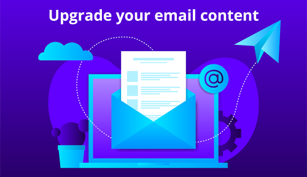 Why You Need To Send More Than A Newsletter
To Help Market Your Payroll Service Or HCM BiZ
(Print And Share With Your Sales Team And Sales Leader)
By Glenn Fallavollita, President of SellMorePayroll.com & Drip Marketing, Inc.
Word Count:

239

Read Time:

57 Seconds
Some payroll owners and sales leaders feel that blasting a one-size-fits-all newsletter to everyone in their e-mail database once or twice a month is "marketing" their payroll or HCM business. And if you feel this way too, you are also losing tons of sales leads AND referrals.

Here's why…
85% To 90% Of Your Prospects (And Referral Partners) Are NOT Reading Your Payroll Newsletter!
That's right; 85% to 90% of your prospects and referral partners are NOT reading your newsletter. And those that do:
Only spend 10 - 12 seconds skimming your newsletter.
Of those that "open" your campaign, ONLY 1.5% to 2% will click on your "read more" link.
Apple's new "

Mail Privacy

" policy and other anti-virus software programs are giving you false positive open and click-through rates.
Think about it, a massive 85% - 90% of your PROSPECTS and REFERRAL PARTNERS are NOT reading your newsletter. So let me ask you; "Is this acceptable to you?" If it isn't, call me ASAP as our payroll industry Drip Marketing System 10.0 will deliver better results for you!
Click Here To Read How We Doubled This Payroll Service's Open Rate.
10 Tips To Get More People To Open Your Next e-Mail Campaign(s).
Segment your databases, i.e., clients, prospects, and referral partners. Then write content relevant to them!
Add new e-mail addresses to your databases.
Send e-mail campaigns that go beyond a newsletter, i.e., press release, employee or CPA spotlight, product upgrade/enhancement, etc.
Personalize your e-mails, i.e., Hello [first name].
Avoid writing a wall of text.
Write better subject lines.
Send a reminder e-mail to everyone who DID NOT open your initial campaign.
Write better headlines and subheadlines.
Add a highly visible call-to-action or low-risk offer.
Call the prospects and CPAs who open your e-mail campaign (use my 2/4 call strategy).
Summary: In today's work-from-home environment, your database of payroll prospects, referral partners, and clients are spending more time in their inboxes. And if you want to capture someone's attention, so they read your next e-mail campaign, consider the tips I have listed above!
---
About The Author:
Glenn Fallavollita is a nationally recognized keynote speaker providing money-making advice to help payroll service owners, sales pros, and marketing gurus build more profitable relationships with their database of prospects, referral partners, and clients.
Additionally, Glenn is the president of SellMorePayroll.com and Drip Marketing, Inc. and has written 50+ whitepapers and three sales/self-marketing books, Supercharge Your Payroll Sales NOW!, Stop Whining AND Start Selling, and Drip Marketing: A Powerful New Marketing Strategy That Gets Prospects To Buy From You. He also writes blogs for LinkedIn and other national websites.
© Drip Marketing, Inc. All Rights Reserved May Not Be Used Without Written Permission.