Thursday, February 17 2022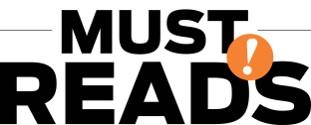 Payroll Sales Leaders: 3 "Must-Read" Sales Studies
(Print And Share At Your Next Sales Meeting)
By Glenn Fallavollita, President - SellMorePayroll.com & Drip Marketing, Inc.
Word Count:

345

Read Time:

93 Seconds
Here are three studies all payroll sales leaders and owners need to read:
Study #1: Cahners Publishing did a study of 40,000 sales inquiries. Here are the results:
11% bought within 90 days after their initial inquiry date.
17% bought between 4 to 6 months after their inquiry date.
24% bought 6 to 12 months after inquiry.
49% took a year to make a purchase.
Study #2: According to an article by Work-Learning Research, Sadly, People forget 50% to 80% after one day. What's worse is this: A prospect will forget 80% of what you tell them on the phone within 60 minutes!
Study #3: I did a formal study of 250+ payroll services; here is what I found:
Follow-Up Calls Are NOT Being Made:
~50% of all salespeople stop calling or sending information to a prospect for at least 9 to 12 months or altogether, after their 1st unsuccessful attempt at getting the sales process started or moved forward.
~80% stop calling after their 2nd unsuccessful attempt.
~98% stop calling after their 3rd unsuccessful attempt.
Sales Staff Turnover:
66% of all newly hired payroll salespeople* quit or get fired within 9 to 12 months of employment.
*At privately-held payroll services.
What Do These 3 Studies Mean For Your Payroll Service?
Your database of longer-term prospects offers your payroll service 4X more sales opportunities than short-term prospects. Therefore, you need to develop both a short-term AND long-term drip marketing strategy - a strategy that should include a combination of:
Follow-up phone calls.
Personal and mass e-mail campaigns.
Social media connections and posts.
Direct mail or lumpy mail campaigns.
Drop-off kits/packages.
Summary Points:
It's up to your business to maintain contact with your database of prospects and referral partners since the likelihood of a salesperson doing this, statistically speaking, is not being done.
A steady cadence of messages, phone calls, etc., will go a long way in building goodwill, trust, credibility, and brand recognition in the mind's eye of a potential new payroll client or referral partner.
---
About The Author:
Glenn Fallavollita is a nationally recognized keynote speaker providing money-making advice to help payroll service owners, sales pros, and marketing gurus build more profitable relationships with their database of prospects, referral partners, and clients.
Additionally, Glenn is the president of SellMorePayroll.com and Drip Marketing, Inc. and has written 50+ whitepapers and three sales/self-marketing books, Supercharge Your Payroll Sales NOW!, Stop Whining AND Start Selling, and Drip Marketing: A Powerful New Marketing Strategy That Gets Prospects To Buy From You. He also writes blogs for LinkedIn and other national websites.
© Drip Marketing, Inc. All Rights Reserved May Not Be Used Without Written Permission.