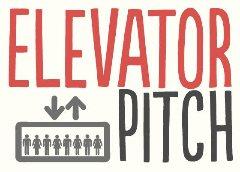 4 Steps To Using An Elevator Pitch
For Your Payroll Service
By Glenn Fallavollita, President - SellMorePayroll.com
Word Count:

312

Read Time:

75 Seconds
A polished elevator pitch is an essential tool for any payroll service/HCM salesperson as it will allow them to quickly and effectively communicate a payroll service's value proposition; plus, it will also set them apart from the competition. By mastering this brief (10 – 30 seconds) and powerful statement, you will be able to articulate the things that set you apart from the competition.
Sample Elevator Pitch:
"Since 20XX, we have been helping business owners like you solve their X, Y, and Z problems. More specifically, we help our payroll and HCM clients…
One, stay compliant with their __________ requirements.
Two, reduce their ________ liabilities through a variety of ___ and ____ solutions.
Three, take advantage of certain ___________.
By the way, here are a few client testimonials from companies similar in size to yours."
4 Steps To Using Your Elevator Pitch.
Step 1: Assess The Person/Group: Before you go into your elevator pitch, ask yourself...
What is their title?
Are they a referral from someone, a cold prospect, or someone who called in and asked for a proposal?
What do they value most in their payroll service, and what don't they like in their current payroll service?
What products/services are they looking to purchase?
Step 2: Be Concise - Make sure your elevator pitch is brief and concise. It should last about 10 – 30 seconds, although I have done 90-second elevator pitches for group presentations. Remember, read your audience.
Step 3: Look For Opportunities During Your Discovery Questions - I always like to ask some discovery questions BEFORE I use my elevator pitch. Why? I get to leverage the information learned from my discovery phase.
Step 4: Be Confident - One of the most important elements in your elevator pitch is confidence. Believing in yourself, your business, and what you offer will get a prospect/referral partner excited about your offering.
---
About The Author:
Glenn Fallavollita is a nationally recognized keynote speaker providing money-making advice to help payroll service owners, sales pros, and marketing gurus build more profitable relationships with their database of prospects, referral partners, and clients.
Additionally, Glenn is the president of SellMorePayroll.com and Drip Marketing, Inc. and has written 50+ whitepapers and three sales/self-marketing books, Supercharge Your Payroll Sales NOW!, Stop Whining AND Start Selling, and Drip Marketing: A Powerful New Marketing Strategy That Gets Prospects To Buy From You. He also writes blogs for LinkedIn and other national websites.
© Drip Marketing, Inc. All Rights Reserved May Not Be Used Without Written Permission.