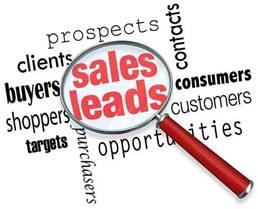 How To Quickly Generate More Payroll
Sales Leads With e-Mail Marketing
By Glenn Fallavollita, President - SellMorePayroll.com & Drip Marketing, Inc.
Word Count:

307

Read Time:

1.2 Minutes
Do you want more sales leads and client/CPA referrals from your e-mail marketing campaigns? If you do, I have listed several tips below for you to implement in the next 7 to 10 days.
Tip #1: Segment Your Databases – The #1 thing you need to do is segment your e-mail databases by clients, prospects, and referral partners.
Tip #2: Develop An e-Mail Marketing Strategy By Target Audience – After segmenting your databases, you need to develop an e-mail strategy for your database of clients, prospects, and referral partners.
Tip #3: Develop A 30-Day e-Mail Marketing Calendar – Create a 30-day calendar of what you plan to send each database on file, i.e., prospect press releases, general newsletters, referral partner refer us to a business client campaign, etc.
Tip #4: Set Follow-Up Expectations – Tell your salespeople that they will be required to follow up on a particular campaign (see below).

Tip #5: Give Your Salespeople Sales Tools – As you are creating your e-mail campaign, i.e., educational webinar, give them the following:
Day, date, and time for 'mandatory' follow-up calls.
Sales scripts/talking points to use.
Voicemail talking points.
Post voicemail follow-up e-mail campaign.
Tip #6: Always Add A Low-Risk Offer/Call-To-Action – When developing an e-mail campaign, always add a low-risk offer to it as it makes the follow-up process easier for your salespeople.
Tip #7: The Day You Send A Campaign – After hitting the send button, wait 90 minutes and give your salespeople an Excel file of the people who opened the campaign, i.e., send the campaign at 8:30 a.m., print databases @ 10:30 a.m., and then start calling at 10:45 a.m.
Summary: Your database of clients, prospects, and referral partners spend 4 – 6 hours a day in their inbox; therefore, e-mail marketing is a great tool to help build trust, credibility, and brand recognition for your business in the marketplace.

---
About The Author:
Glenn Fallavollita is a nationally recognized keynote speaker providing money-making advice to help payroll service owners, sales pros, and marketing gurus build more profitable relationships with their database of prospects, referral partners, and clients.
Additionally, Glenn is the president of SellMorePayroll.com and Drip Marketing, Inc. and has written 50+ whitepapers and three sales/self-marketing books; Supercharge Your Payroll Sales NOW!, Stop Whining AND Start Selling, and Drip Marketing: A Powerful New Marketing Strategy That Gets Prospects To Buy From You. He also writes blogs for LinkedIn and other national websites.
© Drip Marketing, Inc. All Rights Reserved May Not Be Used Without Written Permission.