Friday, September 16 2022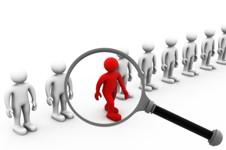 Why Your Payroll Company's VP of Sales
Needs To Be A Great Salesperson
(Print And Share At Your Next Sales Meeting)
By Glenn Fallavollita, President - SellMorePayroll.com & Drip Marketing, Inc.
Word Count:

563

Time To Read:

2.1 Minutes
When hiring a sales leader for your payroll service, you want to ensure your VP of Sales is a great salesperson. If not, there is a good chance they won't perform well for you.
"But Glenn, Aren't All VP of Sales Great At Selling?"
No! Here's why: Let's say you are interviewing 10 candidates who claim they have increased sales tenfold at XYZ company. What they aren't telling you is this: They worked for a larger, more well-established payroll, HR, PEO, or tech company that had a large client base and a loyal referral partner base (AKA sales lead machine).
Unfortunately, if you are a smaller payroll/HCM business with only a handful of salespeople, you want to avoid hiring a sales leader that can't sell, no matter how strong their resume or LinkedIn profile looks. Trust me when I say, "small payroll services are not like Fortune 1,000 businesses or companies with a large client/referral base."
If Your VP of Sales Can't Sell, Here Is What Will Happen.
They are poor sales trainers.
They don't know how to create a competitive sales team.
They don't know how to create sales tools and marketing messages that will resonate with your target audience.
They don't know what top talent looks like.
They focus on non-revenue producing reports, i.e., how many calls a salesperson is making.
They won't be able to dissect a sales call to help improve a salesperson's sales skills.
They won't be able to land the bigger deals or be brought in on deals with their salespeople (now read the next bullet point).
They won't gain the respect of their salespeople.
8 Tips When Hiring A VP of Sales:
Ask for three customer/client references.
Ask them to give you an elevator pitch on what they are currently selling.
Ask them to make a PowerPoint presentation on what their current employer sells.
Ask them to role play with you (with you being a prospect for what they are selling).
Ask to talk with a past owner (as a reference).
Ask to talk with three salespeople they hired.
Don't hire a VP of Sales who is also responsible for marketing your business.
Ask the candidate what they would do in their first 60-days on the job.
What Their Answer Should Be On Question #8:
Develop a client survey, client referral program, CPA referral program, and a lead nurturing (drip marketing) system.
Get in the field to determine the salespeople who can sell.
Go talk with your clients and referral partner.
Learn your payroll/HCM platform.
Review your marketing campaigns to determine if the messaging is based on the buying triggers of your target audience.
Review your sales staff's compensation plan.
Set up a sales pipeline report for each salesperson.
Summary: Sales leaders who aren't great salespeople tend to be a costly endeavor for the smaller payroll service bureaus – and blame the poor sales on their sales staff and how nobody knows who your company is. Conversely, the VP of Sales who is both a great manager and a solid salesperson will figure out your problems fast and correct your revenue problems.
P.S. Be careful of hiring a VP of Sales who only worked at a large company with a larger client/referral partner database. Although they are good for many things, they just won't be good for your business.
---
About The Author:
Glenn Fallavollita is a nationally recognized keynote speaker providing money-making advice to help payroll service owners, sales pros, and marketing gurus build more profitable relationships with their database of prospects, referral partners, and clients.
Additionally, Glenn is the president of SellMorePayroll.com and Drip Marketing, Inc. and has written 50+ whitepapers and three sales/self-marketing books; Supercharge Your Payroll Sales NOW!, Stop Whining AND Start Selling, and Drip Marketing: A Powerful New Marketing Strategy That Gets Prospects To Buy From You. He also writes blogs for LinkedIn and other national websites.
© Drip Marketing, Inc. All Rights Reserved May Not Be Used Without Written Permission.