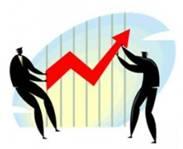 12 Ways To Boost Profits
At Your Payroll/HCM Business
(Print And Share With Your Executive Team)
By Glenn Fallavollita - President, SellMorePayroll.com
Word Count: 353
Time To Read: 1.4 Minutes
Over the past few months, many payroll/HCM businesses have taken a hit when it comes to their profits. And if your company has too, you need a sales, marketing, AND business plan to offset these losses. That being said, you and your management team need to focus on these core elements of your business:
12 Areas To Print And Share With Your Executive Team.
#1: Look For Niche Markets Your Sales Team To Target (i.e., Long-Term Care, Building Supplies, Liquor Stores, etc.)
#2: Give Your Staff Incentives To Improve A Process(s)
#3: Focus On Employee Engagement (~66% Of Your Staff Is Either Disengaged Or Completely Disengaged)
#4: Negotiate A Better Deal With Your Vendors
#5: Look For Private/White Label Opportunities
#6: Buy A CPA's Book-of-Business
#7: Outsource Core Functions (i.e., Marketing)
#8: Run A Price Audit (Compare Your Prices To Your Competitions')
#9: Restructure And Refine Processes And Procedures
#10: Switch Up Suppliers, Back-Office Software, Or Payroll And HR Software
#11: Start Cross-Selling Other Services To Your Clients (i.e., time and attendance)
#12: Get Your Salespeople To Pick-Up The Phone More Often (50% Of All Salespeople STOP calling A Prospect/CPA After Their 1st Unsuccessful Attempt At Moving The Sales Process Forward - Your Salespeople Are Guilty Of This Too)
2 BONUS Tips. . .
#1: Survey Your Payroll/HCM Clients To Ensure They Are Happy (And Aren't Planning To Leave You For The Competition)
#2: Build A Proactive Process To Generate More Referrals From Your Database Of Clients, CPAs, And Referral Partners
Here's The Bottom Line:
The COVID-19 crisis isn't going to get any better as winter is right around the corner. Because another shutdown/slowdown is right around the corner, it is essential to:
Audit your business expenses to determine if there are any costs you can remove or reduce.
Focus on increasing sales via e-mail marketing and niche marketing.
Get your sales team to be more proactive with calling clients, referral partners, and prospects who have an open proposal.
Take action!
About The Author:
Glenn Fallavollita is a nationally recognized keynote speaker providing money-making advice to help payroll service owners, sales pros, and marketing gurus build more profitable relationships with their database of prospects, referral partners, and clients.
Additionally, Glenn is the president of SellMorePayroll.com and Drip Marketing, Inc. and has written 50+ whitepapers and three sales/self-marketing books, Supercharge Your Payroll Sales NOW!, Stop Whining AND Start Selling, and Drip Marketing: A Powerful New Marketing Strategy That Gets Prospects To Buy From You. He also writes blogs for LinkedIn and other national websites.
Copyright © 2022