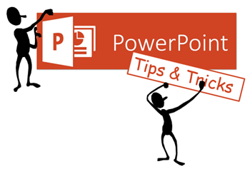 6 Payroll Prospect PowerPoint Tips
By Glenn Fallavollita, President of SellMorePayroll.com & Drip Marketing, Inc.
Word Count:

217

Time To Read:

53 Seconds
Are you looking to upgrade your sales and marketing process at your payroll service? If you are, I recommend developing a short PowerPoint presentation that walks a prospect through the following six sections:
What does the payroll platform look like?
Your conversion process: Steps, timetable, onboarding employees, what's needed, and date of the first payroll run.
Employee Self Service: How an employee gets their pay stub, PTO days, personal background info, etc.
How does the direct deposit process work?
What your platform looks like when entering payroll information?
What does the PC, tablet, and mobile version look like to the payroll manager?
Other Tools To Consider Are:
Website—Consider having the following pages:

Services provided
Refer-A-Friend
Refer-A-Business Client
How To Receive A Quote
Industry Solutions
Time And Attendance Solutions
Resources
State And Federal Resource

Social media—Create a Facebook and LinkedIn page.
Google My Business (GMB)— GMB is a free, dedicated business listing space on Google that can boost your local online presence.
Phone Call Follow-Up – You need to assign someone the task of following up all sales leads, proposals, referrals from your clients and CPAs.
If you are looking to upgrade your sales and marketing efforts, the first step to success is to take action.
About The Author:
Glenn Fallavollita is a nationally recognized keynote speaker providing money-making advice to help payroll service owners, sales pros, and marketing gurus build more profitable relationships with their database of prospects, referral partners, and clients.
Additionally, Glenn is the president of SellMorePayroll.com and Drip Marketing, Inc. and has written 50+ whitepapers and three sales/self-marketing books, Supercharge Your Payroll Sales NOW!, Stop Whining AND Start Selling, and Drip Marketing: A Powerful New Marketing Strategy That Gets Prospects To Buy From You. He also writes blogs for LinkedIn and other national websites.
© Drip Marketing, Inc. All Rights Reserved May Not Be Used Without Written Permission.
---