Latest Posts
Subscribe to this blog's feed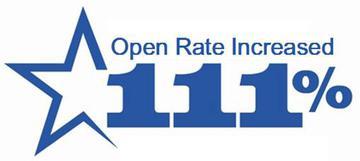 5 Tips To Help You Write A
Money-Making e-Mail Campaign
By Glenn Fallavollita, President - Drip Marketing, Inc. & SellMorePayroll.com
Word count for this issue: 463
Approximate time to read: 1.8 minutes @ 250 word per minute
To help you deliver a better e-mail marketing message, I have listed below a few tips, based 69+ million e-mail campaigns for our clients, to help you write a more engaging e-mail marketing campaign.
Tip #1: Segment Your Databases
The number one thing you can do is segment your e-mail databases by target audiences, e.g., clients, past clients, prospects and referral partners.
Remember, you cannot say things to a client that you could say to a prospect and vice versa.
Tip #2: BEFORE You Write A "Prospecting" Campaign, Ask Yourself These Questions
Before you start writing an e-mail marketing campaign for your database of prospects, ask yourself the following questions:
What things will trigger a prospect to start looking for a new product or service that we sell?

What are the most important problems our products/services solve(s)?

What are the titles of people we are targeting, e.g., Owners, CFOs, HR Directors, etc.?
After you have answered each question, start using your answers as the basis for your messaging.
Tip #3: Select The Themes Of Your Campaign
After you have segmented your databases into groups, e.g., clients, prospects and referral partners, past graduates, etc., start writing down the type of "campaign theme" that make sense to send each database on file (see below).
Prospect Specific Campaigns
Client testimonials

Free whitepapers, buying guides, forms, etc.

How to (buy, hire or switch) what we sell

Introduction letter

Meeting request

Newsletters

Press release on a newly hired salesperson

Service or product spotlight

Talent spotlight
Client Specific Campaigns
Free whitepapers, buying guides, forms, etc.

Newsletters

Performance survey

Press release on an upgraded service/product or new service/product

Press releases on new feature or service

Refer us to someone you know

Service or product spotlight

Service or product spotlights

Talent spotlight

Thank you for your business letter
Tip #4: Select A Low-Risk Offer Or Call-To-Action
After you have created your e-mail marketing campaign, you now need to add a low-risk offer or call to action. Why? Because it will help someone take the next step in the buying process or learn more about the value your business brings to the marketplace
Tip #5: Proof Your Campaign BEFORE You Press The Send Button
Before you press the "send" button, you need to proof your e-mail marketing campaign using the following steps:
Tip #1: Print the actual campaign and then proof it in printed form.

Tip #2: Wait about 24-hours before you actually send your final design; it's amazing what you will catch the next day!
Executive Summary: You can no longer rely on a generic "one-size-fits-all" e-mail newsletter blast to generate a sales lead for your business; therefore, it is imperative to put some thought into your content messaging.
As I tell all our clients, "What you say, how you say it, who you say it to, and the frequency you say it will all play a huge role in reader engagement."