Latest Posts
Subscribe to this blog's feed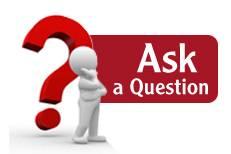 5 Proven Tips To Close
More Payroll Proposals
Word count for this issue:

478

Approximate time to read: About

1.8 minutes

@ 250 words per minute.
It's the prime selling season for the payroll service industry - and you and your sales team should be going full bore on sending proposals. If you want to close more payroll proposals, I have listed below a number of tips that WILL help you and your team close more proposals.

Tip #1: Summarize The Full Scope Of Your Proposal - As simple as this may sound, few salespeople summarize the scope of work before sending a proposal. You can begin the conversation by saying:
"Based on your payroll, ______ and ______ needs, here are the details that will be in your proposal." After going through this step, ask the prospect, "Do you want me to change or modify anything I just outlined?"
Tip #2: Ask A Prospect What The Benefits Are For Switching To YOUR Payroll Service - Before you go through the process of sending a proposal, sit back and ask the prospect some important questions like:
"What are the benefits to you and your company by switching to our payroll service?"
IMPORTANT SIDE NOTE: Make it mandatory for all salespeople to write a prospect's benefits in their proposal pipeline report.
Tip #3: Find Out How A Prospect's Decision Making Process Works - Now that you went through tips 1 and 2, ask the prospect this question:
"Based on the benefits and scope of our products/services, how does the decision-making process work at your company?"
Tip #4: Establish A Timeframe To Begin The Project Or To Make A Buying Decision - In order to determine how serious a prospect is on buying what you are selling, you need to find out when they are ready to make a buying decision; therefore, ask these type of questions next:
"If our proposal meets 100% of your needs and budget, when did you want to run your first payroll with us?"
"If our proposal meets 100% of your needs and budget, what would stop you from moving forward on it?"
Tip #5: Set Up A Specific Day And Time To Review Your Proposal - Do not send a proposal to a prospect unless he/she has committed to a mandatory "15-minute proposal follow-up meeting or call" on a specific day and time. That said, now ask a prospect this question:
"I am going to send you a proposal via (USPS priority mail, e-mail, etc.), and it should arrive __________. Tell me, what would be the best day and time to review our proposal or answer any questions with you and your team? I only need about 15-minutes with you (and whoever else is a decision maker)."
---
About The Author

Glenn Fallavollita is the President of SellMorePayroll.com, and is a division of Drip Marketing, Inc. Glenn founded Drip Marketing, Inc. in 2002 and serves as CEO, lead copywriter and strategist. He is also instrumental in developing the curriculum, format and expansion of Drip University - the training arm of Drip Marketing, Inc. and SellMorePayroll.com. His work, insight and creative talent has been the catalyst for the delivery of more than 40 million marketing campaigns on behalf of his clients.

To learn how we can help your payroll service increase its sales, visit us on the web at www.SellMorePayroll.com or call us directly at (856) 401-9577.
© Drip Marketing, Inc. All right reserved. No portion of this publication can be reprinted or used without the express written permission of Drip Marketing, Inc.
How To Request A Free Demo
Are you an owner of a payroll service who would like more information/costs about our innovative COVID-19 Marketing Package? If you are, send us your information today!