Latest Posts
Subscribe to this blog's feed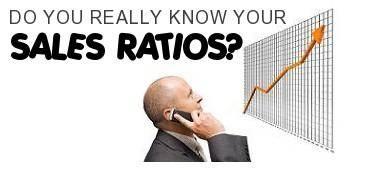 Increase Your Calls-To Appointment Ratio
Using This Proven 4-Step Sales Success Formula
By Glenn Fallavollita, CEO – SellMorePayroll.com | Author | Keynote Speaker
Word Count: 501
Time To Read:

2.0 Minutes

[Based on 250 Per Minute]
This past week I was conducting our Get Payroll Clients NOW! training program for one of our payroll clients in the Philadelphia market. As part of my training process, which is unique in the training industry, my staff and I will send a number of e-mail marketing campaigns on the morning of this course - and then have the salespeople call and follow-up each campaign during the day.
This Is How It All Started:
After an hour into our training program, I showed my client's salesperson an e-mail marketing campaign (custom designed press release) that was sent out on his behalf at 8:20 a.m.

A few minutes later, I gave a script to the salesperson and asked him to spend a few minutes calling the people who opened the campaign. After 20 minutes of calling, he came back into the conference room and gave both the owner and me the results; happily, I may add. They were:
7 outbound calls.

1 appointment (14% calls-to-appointment ratio).
Past History Of Calls-To-Appointment Ratio (Important To Read).
The salesperson being trained kept a log of his outbound call activity. Knowing this, the owner gave me the salesperson's call report from the previous week as a comparison. Here were his results:
394 outbound calls.

2 appointments (.5% calls-to-appointment ratio).
A 2,700% Increase In Success.
As you can see from the statistics above, the salesperson saw a 2,700% increase in his calls-to-appointment ratio - just by using the sales success formula below.
Use This Proven 4-Step Sales Success Formula
At Your Payroll Service To Increase Sales
(Print And Share With Your Sales And Marketing Team)
Step 1: Create A Specially Designed e-Mail Marketing Campaign - If you feel that sending a generic e-newsletter is a creative marketing campaign, think again as it couldn't be further from the truth The key to e-mail marketing is all about hitting a prospect's hot button(s) with engaging information as well as adding a complimentary low-risk offer to the campaign. To get your salespeople to embrace a campaign, personalize it with their signature, name and contact number.
Step 2: Establish Mandatory Phone Blitz Session - Let your salespeople know they need to call every person who opened this particular e-mail within 3 hours of the campaign being released. To help your salespeople with this process, provide them with:
§ Two scripts; one for voicemail and one for talking with someone live.
§ A list of three to five powerful opened ended questions for your sales team to ask when talking with a prospect on the phone.
Step 3: Resend The e-Mail To Those That DID NOT Open The Initial Campaign - After three business days of the original e-mail being sent, make a list of the e-mail addresses that did NOT open the original e-mail. Immediately resend the original e-mail to this list.
Step 4: Create A Second Phone Blitz Session - Advise your salespeople they need to call every person who opened the second e-mail within 3 hours of the campaign being released. Use the same script, etc. from step 2.
Executive Summary #1: Virtually all payroll salespeople dislike making cold calls. Because of this, they will make every excuse not to do them. The reality is that cold calling is a necessary job function for a salesperson; especially if they are new to the payroll service industry. To turn cold calls into a warm call for your sales team, send a creative campaign that is personalized with a salesperson's name and contact information. Do this and your sales activity will soar to new heights.
Executive Summary #2: Having an integrated sales and drip marketing system is the #1 thing you can do to improve your sales. The key to your success hinges on: 1.) Sending out a variety of engaging marketing information to your target audience. 2.) Make sure your salespeople follow-up certain marketing campaigns. 3.) Send a continuous series of e-mail marketing campaigns to your database of clients, referral partners and prospects. Send a series of direct mail campaigns to your high-value clients and prospects.
---
About The Author
Glenn Fallavollita is the President of SellMorePayroll.com, a Division of Drip Marketing, Inc. He founded Drip Marketing, Inc. in 2002, and serves as CEO, lead copywriter and strategist. He is also instrumental in developing the curriculum, format and expansion of Drip University - the training arm of Drip Marketing, Inc. and SellMorePayropll.com. His work, insight and creative talent has been the catalyst for the delivery of more than 35 million e-mail campaigns on behalf of his clients.
To learn how we can help your payroll service increase its sales with our payroll marketing system, visit us on the web at www.SellMorePayroll.com or call us directly at (856) 401-9577.