Latest Posts
Subscribe to this blog's feed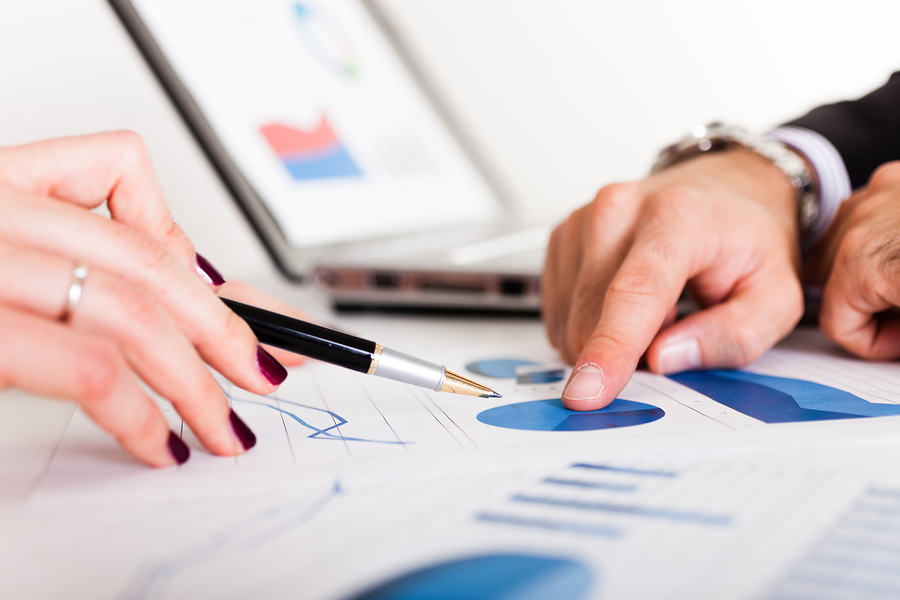 How To Land A Meeting With Your Top Payroll Prospects
By Glenn Fallavollita - CEO of SellMorePayroll.com | Author | Speaker
Word Count: 420
Time To Read: 1.7 Minutes

[based on reading 250 words per minute]

PRINT AND USE AT YOUR NEXT SALES MEETING
Attention All Payroll Professionals:
Although you may have a great payroll service, getting an appointment with a top decision maker can be challenging - especially if there is a "gatekeeper" in front of you. What's a gatekeeper? It's the person that insulates a decision maker, oftentimes his or her administrative assistant, from unwanted salespeople.
5 Winning Strategies To Help You Get Past A Gatekeeper.
#1: If you get the gatekeeper on the phone, respectfully ask for their help on the best way(s) to get on the decision maker's calendar for a brief 15-minute conversation.

#2: Ask the gatekeeper for help in delivering a special lumpy-mail or overnight package to the decision maker. High-level people love these packages. Gatekeepers are helpful people by nature so they will like helping you if you don't come off as a "used car salesperson."

#3: Get an introduction from a decision maker's trusted advisor. By the way, if you get the gatekeeper on the phone, use the trusted advisor's name when calling, i.e., "John Smith of ABC CPA Firm recommended that I speak with Sharon (try not to use the decision maker's last name) today. Will you be kind enough to transfer me to Sharon please - thank you."

#4: Call the decision maker's office early in the morning or after 5:00 p.m. - typically before or after the gatekeeper arrives.

#5: Don't try to sell the gatekeeper on your payroll service as it will only irritate them. Remember, your job is only to get on the decision maker's calendar.
Click here to request "How To Create A Money-Making Lumpy Mail Campaign".

There are many tips and techniques on getting past the gatekeeper. The key to your success will be based on the following elements:
Your creativity on sending a unique marketing campaign that breaks through the clutter (and gets you noticed).

Your confidence and politeness when talking with the gatekeeper.

Getting a third party to provide you with an introduction with the decision maker.
Executive Summary:
If you are trying to connect with a decision maker, it's best to get a third party (trusted advisor) to help you with that initial introduction. If you don't have a third party to leverage that initial introduction, send the person a creative marketing campaign that's inserted into a lumpy mail or overnight package. Don't forget to include a call to action, i.e., free download, video link, etc. that would trigger their curiosity so they actually take action.
Remember, not everyone wants to switch to your payroll service today or for that matter tomorrow. The key is professional persistence via a formal drip marketing system to show prospects and referral partners that you have an interest in earning their business.
P.S. If all you do to market your payroll service is send a newsletter as an e-mail blast, you're missing tons of sales opportunities - especially when you consider your open and click through rates.
And i
f another marketing company is telling you anything different, they're doing you and your payroll service's bottom line a huge disservice.
---
About The Author
Glenn Fallavollita is the President of SellMorePayroll.com, a Division of Drip Marketing, Inc. He founded Drip Marketing, Inc. in 2002, and serves as CEO, lead copywriter and strategist. He is also instrumental in developing the curriculum, format and expansion of Drip University - the training arm of Drip Marketing, Inc. and SellMorePayroll.com. His work, insight and creative talent has been the catalyst for the delivery of more than 35 million e-mail campaigns on behalf of his clients.
To learn how we can help your payroll service increase its sales, visit us on the web at www.SellMorePayroll.com or call us directly at (856) 401-9577.